Your brand can benefit from influencer marketing focusing on food content creators. And you don't necessarily have to be connected with food supplies and production. How? Let's look at this step-by-step guide and inspiring use cases!
Step 1 - Create a list of highly relevant influencers
Shortlist the most relevant creators using the Creator Search and the Influential Matching feature. As you filter the list by social media, social KPIs, keywords (words, hashtags, handles…), audience demographics, and other parameters, you get recommendations of top-performing food influencers to get in touch with.
Step 2 - Pick the most accurate category
To me, one would pick the category before creating the list/search for the influencers. To then find influencers in the picked category(ies).
Navigating through the categories of Food Influencers will help you shortlist the best candidates. 
This is where the food celebration begins. Foodies are experts at publishing delectable recipes that are simple to make at home, and their content is engaging, with a high amount of reposts. 
Examples: @gatherandfeast – 336K, @zachchoi – 2.6M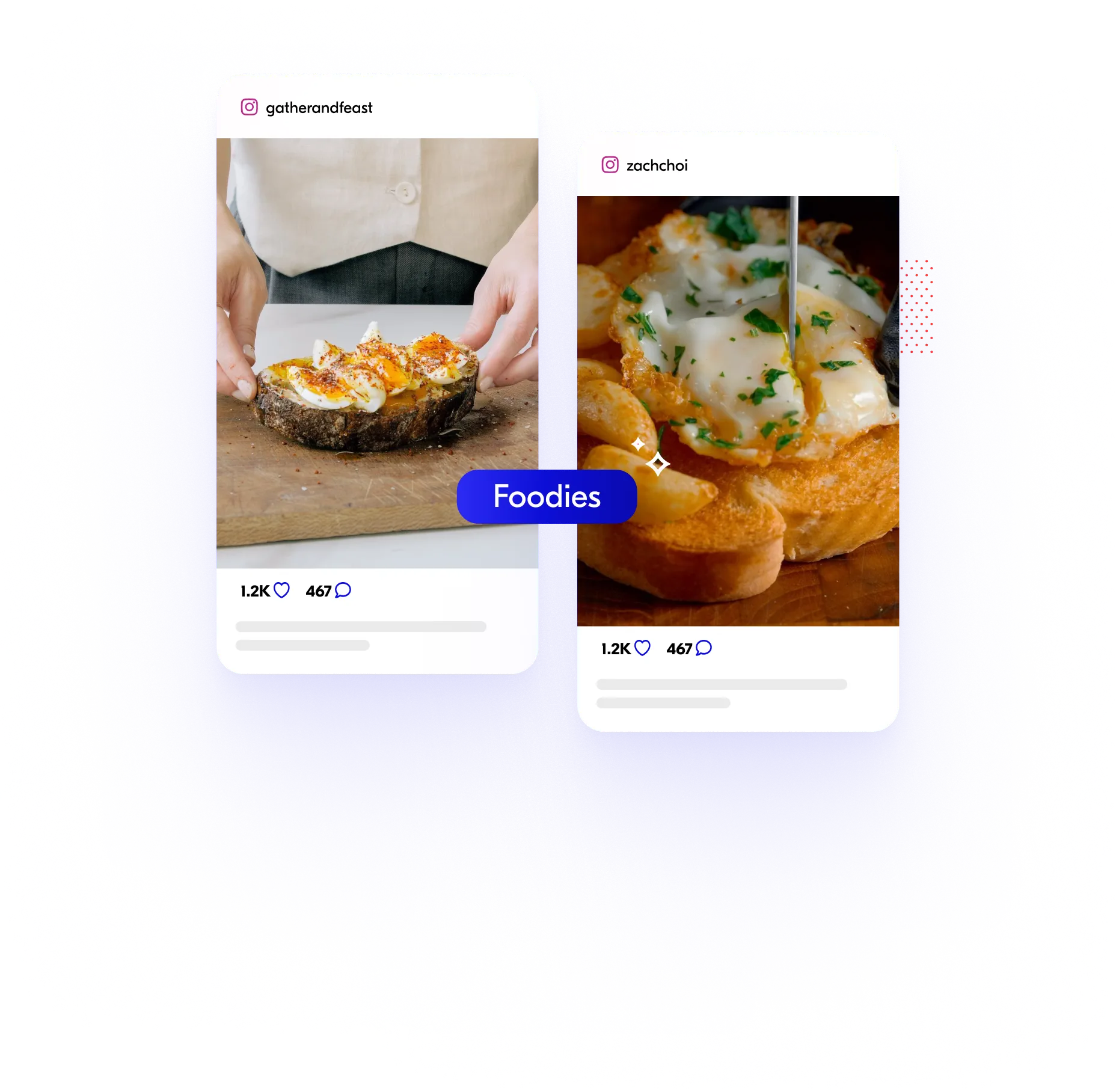 Although the cuisine is just one of many themes covered by such influencers, they cater to a broader audience that aims for a healthy, satisfying lifestyle encouraged by a role model. Their culinary content is occasional – so your partnership will be noticed!
Examples: @earthyandy – 1.2M, @daniellamonet – 4.4M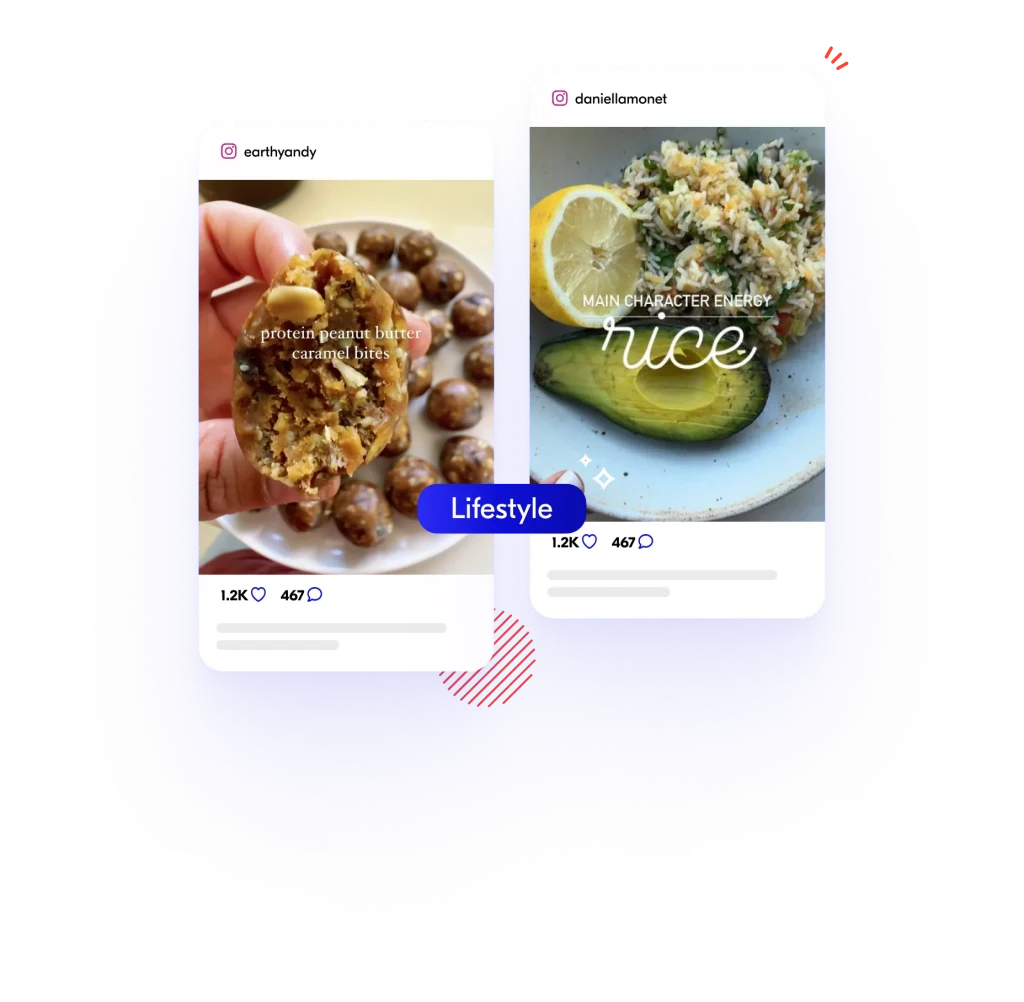 A professional and highly engaged public is following Instagram chefs. And not for recipes only: recommendations, tips, food shopping, and the art of enjoying a meal make a great framing for product placements.
Examples: @andyhearnden – 2.5M, @laurent.dagenais – 1.6M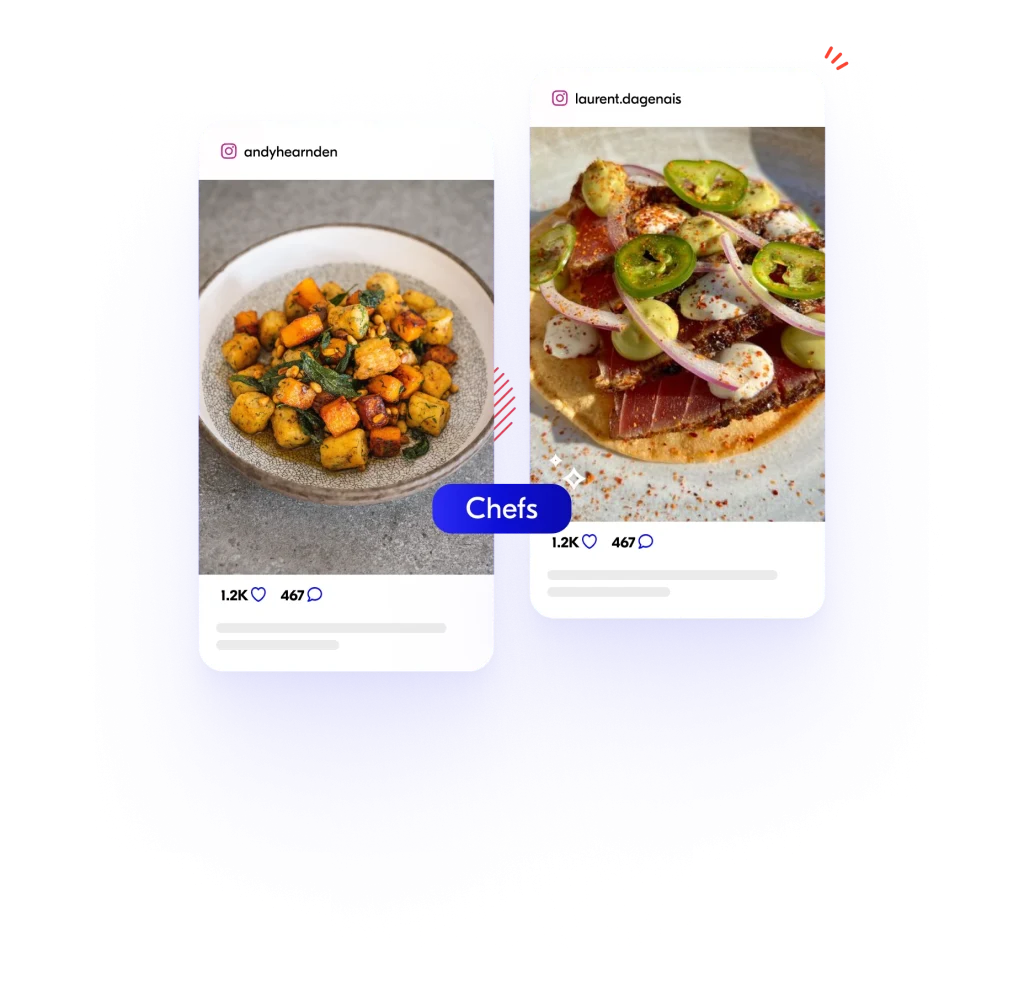 If you like to showcase your product in a piece of art, you will enjoy partnering with influencers under this category. Every post they create can become a screensaver or a Michelin restaurant ad. And the pro is even non-food brands can partner with them! 
Examples: @al_dante_channel – 916K, @artrawpaulina – 68.9K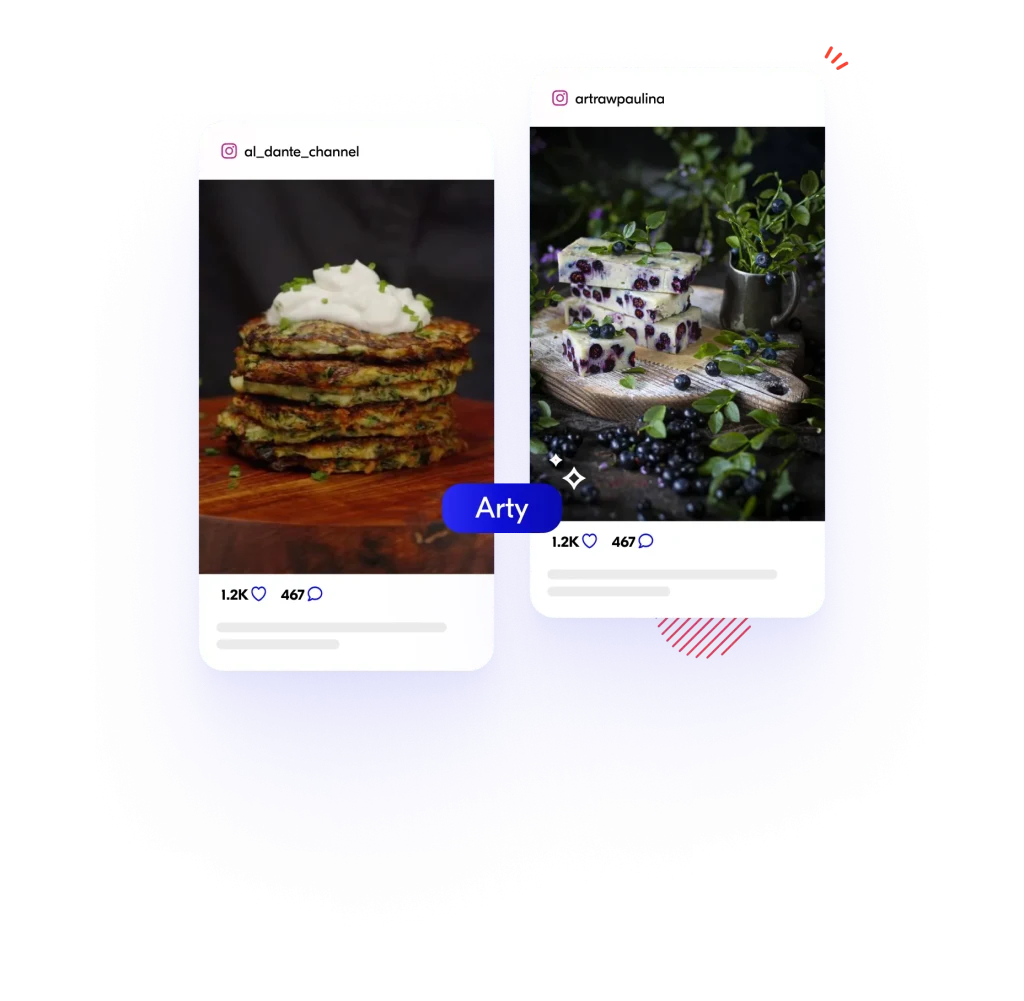 Ambassadors of a healthy lifestyle often target a female audience. Their content uplifts and motivates, while recommendations get a high conversion rate.
Examples: @choosing_balance – 653K, @deliciouslyella – 2.2M
Sport-powered influencers also target a niche audience curious about products that help them achieve their fitness goals. They work with nutrition and supplements and everything supporting an active lifestyle.
Examples: @fithealthyrecipes – 3.2M, @nimai_delgado – 654K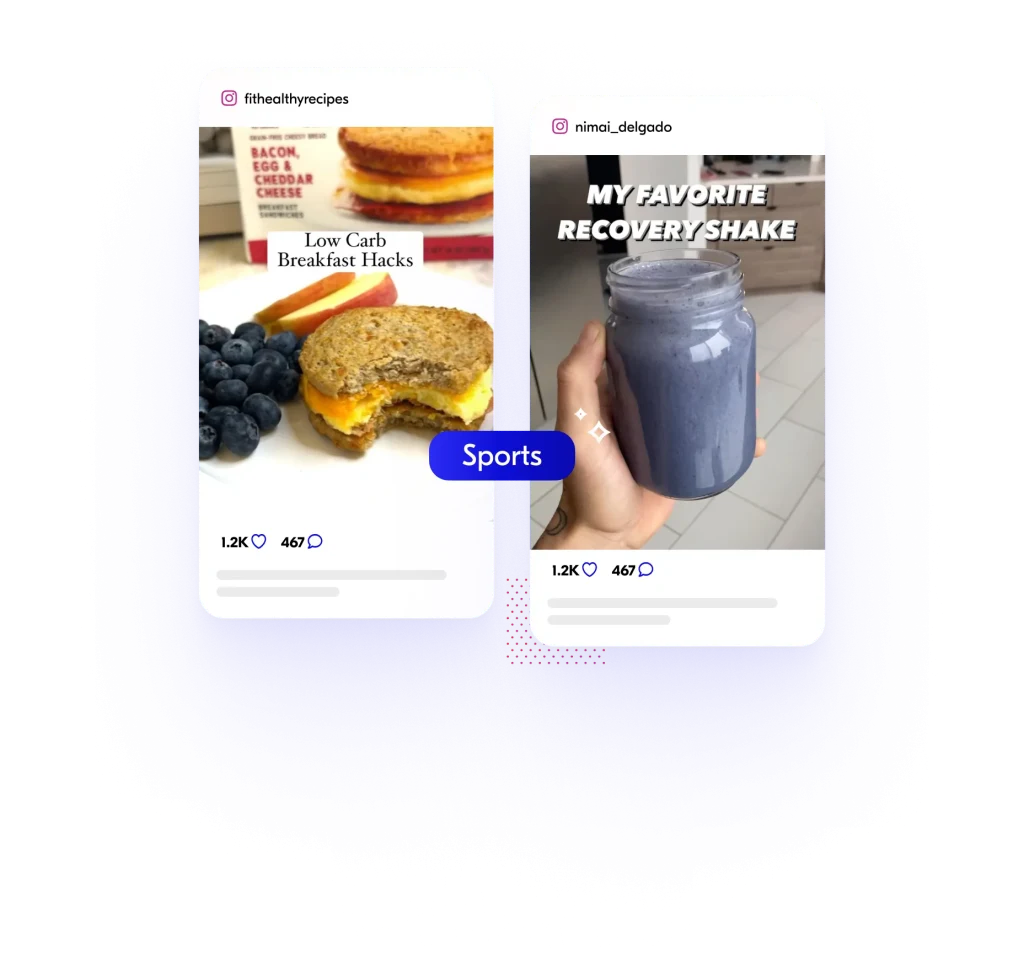 Step 3 - Pick a marketing strategy
It is entirely up to your imagination to choose which partnership to go with. We picked some inspiring cases to give you an example of how integrations with food influencers work in favor of the brands.
Upfluence allows you to search and match the top-performing influencers in the niche, mail the proposals, automate product shipment, and follow the partnership metrics in one dashboard. Stand out with a unique collaboration concept with food influencers and attract highly engaged clients.