In this article, we'll explore how to find influencers on TikTok that align with your brand values and industry niche. From starting your search on TikTok, to scaling your process for finding influencers! Let's get started!  
Influencer marketing on TikTok has proven to be a very lucrative strategy. If you're looking to harness the organic engagement and high virality of content on the platform then you need to learn how to find influencers on TikTok. As the platform that famously told brands 'don't make ads, make TikToks', this paved the way for brands to start partnering with TikTok creators to introduce branded content successfully onto the app. 
Is TikTok the right platform for your brand? 
It's worth taking a minute to answer this question before we dive in. When choosing a new marketing channel you need to be sure that it will help you reach your target audience and achieve your goals. 
The potential to go viral, and the fact that it was the most downloaded app worldwide in 2021, make TikTok a very appealing channel for digital marketers. But if your target audience isn't actually using TikTok then running influencer marketing campaigns on the platform isn't a smart use of your marketing budget. 
Looking at the audience demographic on TikTok, we can see it's very popular with Gen Z audiences, as 47% of users in the US are aged between 10 – 29. If your products are aimed at younger consumers then TikTok is definitely a strategic platform choice. That said, TikTok can also be a relevant channel for brands targeting an older audience as 42% of users are aged between 30 – 49. This suggests that the early adopters of TikTok are continuing to use the platform as they grow older.
TikTok is hugely valuable for brands based on the amount of time that people are spending using the app. A new report shows that TikTok users are spending 23.5 hours per month scrolling videos of their favorite creators, meaning that you have the perfect captive audience!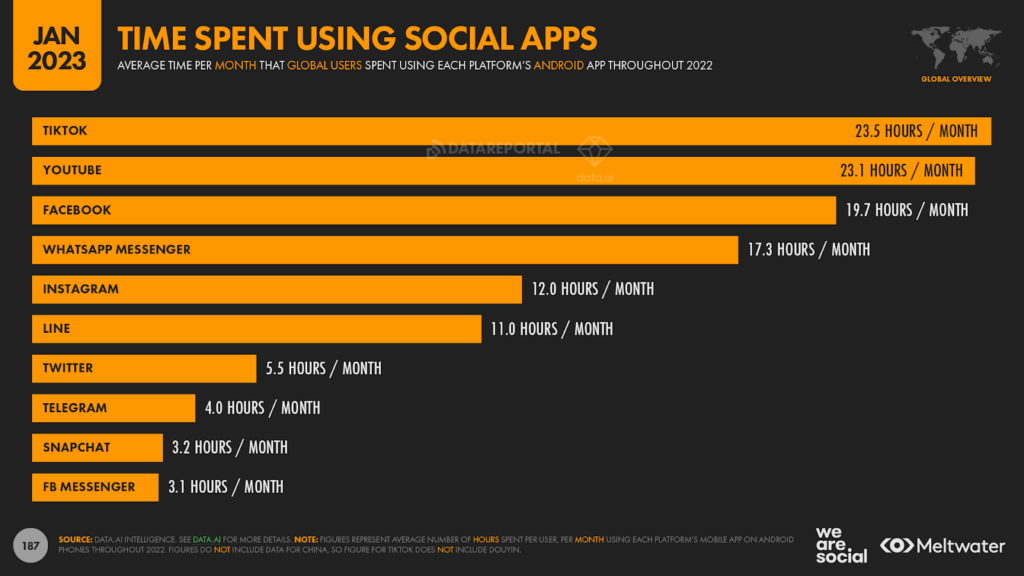 You know your target customers inside-out. You know their typical age, gender, location, and how they spend their time online. This will help you decide where to focus your marketing efforts. 
Let's imagine you're launching a new banking app and you want to target young men under the age of 30 who have an interest in cryptocurrency then TikTok (as well as YouTube and Twitch) is a great choice for your influencer campaign. On the other hand, if you want to reach finance professionals in their fifties then you might consider leveraging industry media such as The Wallstreet Journal instead. 
TikTok is an incredible platform if you want to drive sales. As well as entertainment, TikTok users are being inspired by branded content and creator content in their feeds. 71% of users say they have bought something after coming across it in their TilTok feed. Popular products can quickly become part of the #tiktokmademebuyit commerce trend, which shows the impact of TikTok content on generating conversions.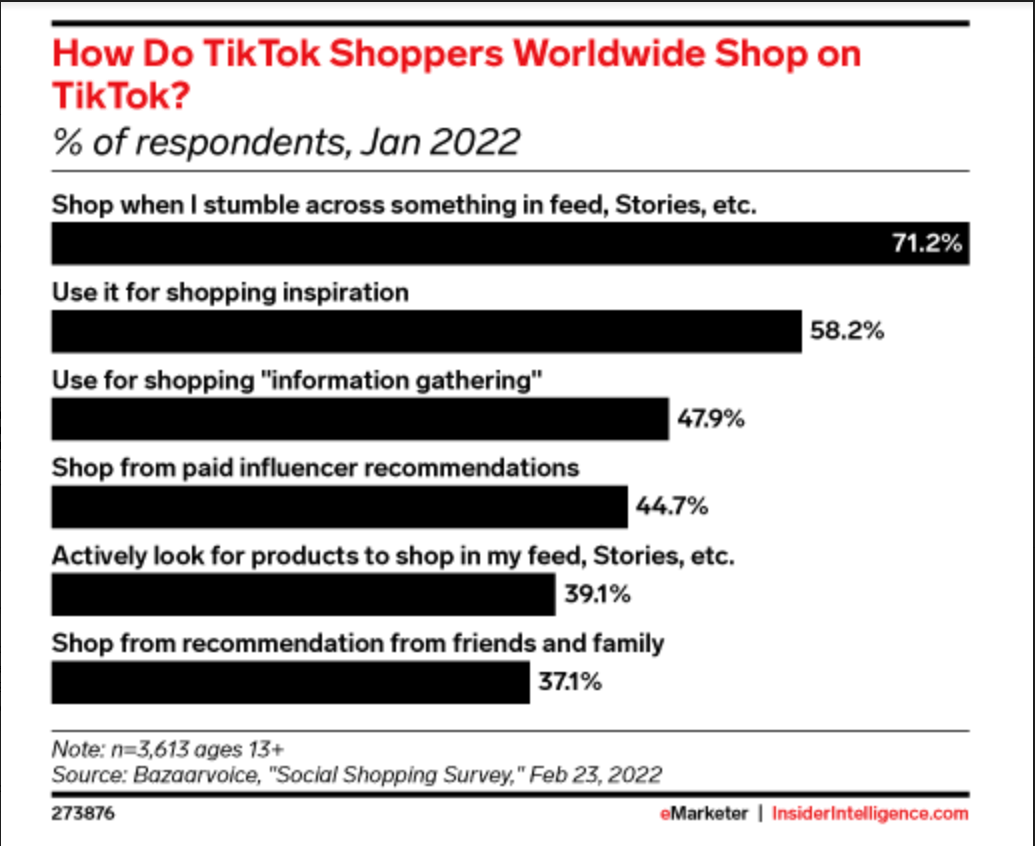 Now we've established if TikTok is a strategic platform for your brand, let's explore how to go about finding influencers on the platform. 
How to find influencers on TikTok using manual search
One way to get started with finding influencers on TikTok is to search using the app itself. TikTok is designed as an app to help users discover new content creators, so the algorithm will naturally introduce you to trending content creators while you use the app. However, it's useful to be more intentional about using TikTok to search for relevant influencers for your brand. Here's a look at some practical ways to start your search: 
Search using keywords
On the TikTok app, you can search video content by using relevant keywords to help surface creators who are already posting content that is aligned with your industry niche. This kind of wide-net search will bring up a lot of content that fits into your niche. With so much content to choose from, it's difficult to really narrow down your search to find the best creators for your brand. You'll need to spend time digging a little deeper to understand if their performance, audience, and content are aligned with your brand's goals. 
Search using hashtags
Including #ad in your search will help you to identify TikTok influencers who are already posting sponsored content. You'll get an insight into the types of influencer content that performs well on TikTok. This is a good way to come across new TikTok influencers thanks to their existing posts, but this method can still be very time consuming as you'll have limited ability to filter your results. 
Another way to use hashtags in your influencer search is to use popular industry hashtags to discover new content creators. By using specific hashtags that are highly relevant to your niche, you'll be able to narrow down your search. For example, if your brand sells an acne-friendly exfoliating cleanser then you might start your search for content using #skincare. However, you're likely to find fewer, yet more relevant creators when searching for #acnetips for example, as that really taps into the value of your product. It's worth spending time using TikTok to understand the most relevant hashtags for your brand, you might be surprised!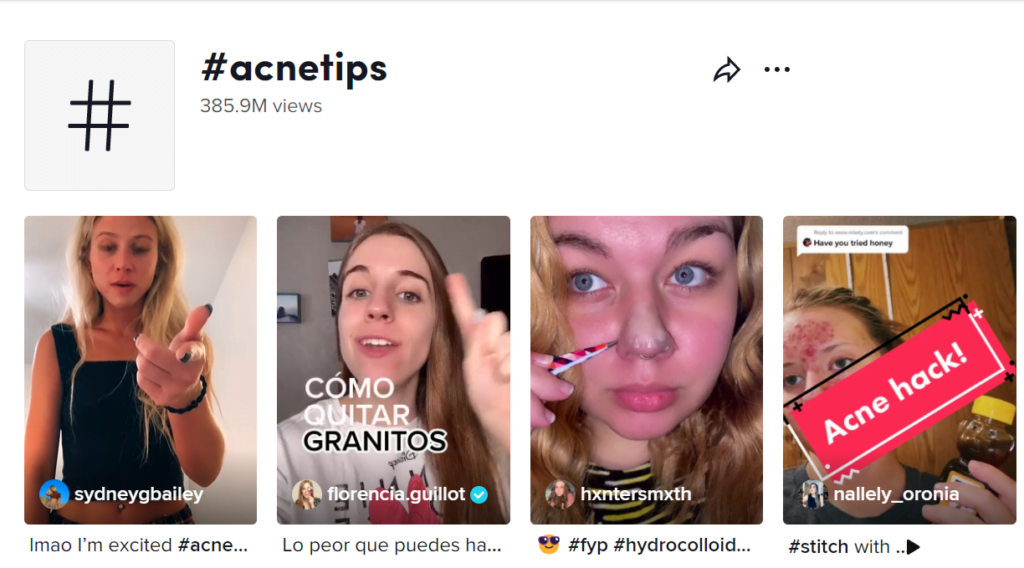 Use the 'For You' page
If your brand already has an account on TikTok and you're engaging with content related to your niche then checking out the 'For You' page is a good place to start finding influencers. TikTok uses the 'For You' page to suggest relevant, trending content that matches your interest. This means that if your brand account is already naturally watching, liking, and commenting on content in your industry niche then your 'For You' recommendations will be geared towards helping you find similar content. It's useful to see the most popular content creators and the trending posts in your industry. But, the creators you'll find on the 'For You' page are likely to be very highly solicited for collaborations due to their high visibility on the platform. 
Use an influencer marketing platform
Methods for finding TikTok influencers listed above require doing a manual search which is very time-consuming. Plus, without the precision of filters to help you refine your search criteria, it's easy to be overwhelmed by the number of influencers you find. That's why using a dedicated influencer marketing platform with an in-built database of influencers is a good idea. 
Using an influencer database allows you to apply specific filters so that only the most relevant creators make it to the long list. Using Upfluence's influencer search tool, you can use 20+ advanced filters including social media platform, follower count, engagement rate, age, gender, location, and audience demographic to name a few. 
While using a dedicated influencer marketing platform will usually involve an up-front cost, it will literally help you find TikTok influencers in minutes. Saving time during influencer search will help your brand to reach out and onboard your influencers in a timely manner and streamline the rest of your influencer campaign processes. What's more, you won't face the problem of having too few or too many profiles to analyze, which is so often the case with manually searching for influencers.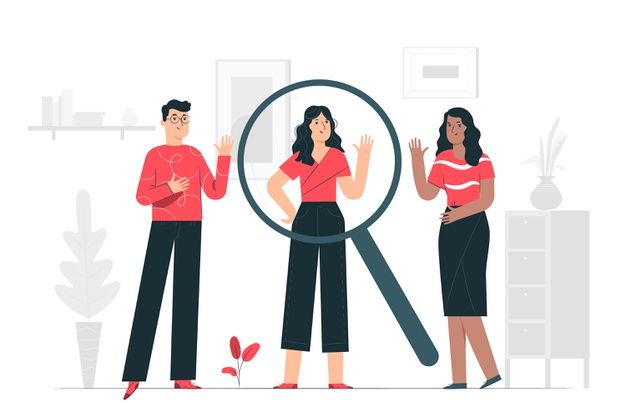 How to find influencers on TikTok within your brand's network
Brands will find the most authentic advocates within their own communities. Think of your loyal customers, subscribers, social media followers, and employees. They are already fans of your brand and will likely be talking about your products on their own social media networks. If your brand is targeting Gen Z customers, then you may well have a number of TikTok creators within your customer base. 
By using Upfluence's integrations with Shopify, WooCommerce, Klaviyo, or Zapier, you can easily connect your contact lists and databases to Upfluence's tool for influencer matching. Looking at social reach data and purchase habits, Upfluence can reveal high-value brand partners from within your own network. You may not have the likes of Charlie D'Amelio or Zach King on your mailing list, but by analyzing the social reach of your customer base you could uncover nano, micro, mid-sized, or mega TikTok influencers that you didn't know about. 
If you're looking to build a presence on TikTok, then collaborating with an influential customer who is already active on the platform is a great way to get started. If you're a shoe brand, for example, you can invite your TikTok influencers to post a 'shoefie' with their latest pair of shoes or post a simple unboxing video tagging your brand. 
Choosing the best approach to finding TikTok influencers will depend on the time and resources you can dedicate to the search. The manual search for TikTok influencers may seem like a time-saving approach, but in reality, you'll waste a lot of time and money on a process that doesn't offer in-depth influencer analytics or the ability to scale efficiently. Instead, use keyword and hashtag searches to get to know how TikTok creators are engaging with your industry. Learn what kind of content works well and build it into your strategy. 
For precise influencer identification at scale, using a dedicated platform such as Upfluence will be the best investment in the long run. You'll be able to seamlessly progress from identification to outreach and onboarding using Upfluence's campaign management tools.
Learn more about how to find influencers on TikTok, and any other social media platform in this free guide: