Keeping up with current trends in the fashion world is like an extreme sport: Yesterday bike shorts were chic, today it's cowboy-inspired boots, and who knows if low-rise jeans are actually coming back tomorrow or not. The fashion industry has been known to be a revolving door, where styles come, go, and then come back again in the blink of an eye. However, the way consumers are learning about new trends, buying new garments, and their views on the fashion industry in general, have changed drastically over the past few years. And you might have guessed – social media and influencers have a lot to do with this shift.
Trends in the past were largely determined by brands
Less than a decade ago, trends and styles were very much created by top fashion brands who had the ability to host runways, hire billboards, or pay for the cover of a glossy magazine. Fashion lovers relied more on celebrities and models to learn more about new styles. Because of this, trends and styles were already determined by brands, and there wasn't an easy way for consumers to really voice their opinions and critiques when it came to new styles.
Big brands didn't only control the trends, they also controlled the market. Before social media, brands relied heavily on brick-and-mortar stores as their main source of traffic. It was more difficult for smaller brands to get started with the high cost of physical stores, advertising, human resources, etc.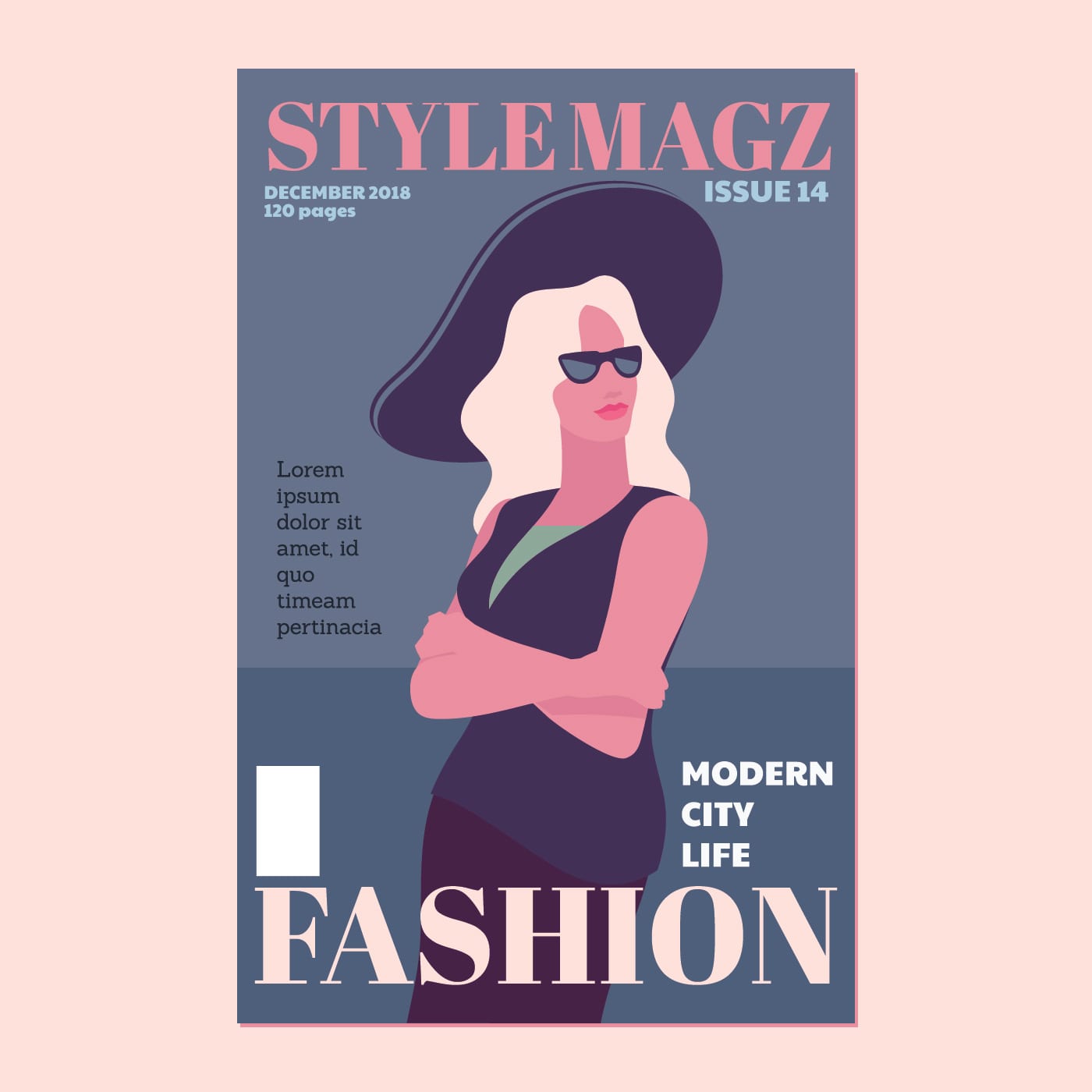 Social media: A new space for digital brands, influencers, and smart consumers
When social media happened, small businesses across all industries were able to unleash their potential. In the fashion industry specifically, smaller companies started offering more to the audience: more styles, more diversity, more ethical practices, and more offerings in the fashion world.
Influencers were born under the popularity and accessibility of social media platforms like Instagram or Facebook. Consumers don't have to wait until the beginning of a new season to see a new line of clothing or buy magazines to learn the best new ways to style their outfits. There is a world of creativity and style within Instagram, made possible by fashion bloggers, lifestyle content creators, and communities with hashtags like #ootd (outfit of the day – 308M results on Instagram), #style (470M results), or even niche interests like #thriftedfashion (760K results).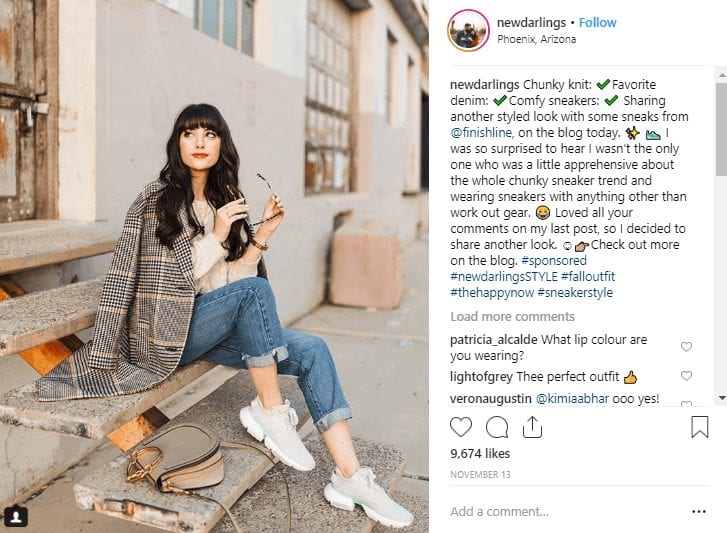 Because of this, consumers are exposed to a new world of possibilities, diversity and they get to explore new brands that cater to their needs and interests. This includes the explosive movements of size-inclusive fashion brands, ethical sourcing and manufacturing practices, to favoring brands that include models from diverse backgrounds. On top of that, consumers have a direct way to voice their opinions by commenting on brands' social media platforms, engaging with influencers, and even promoting brands they love on their own social media accounts.
Best practices for e-commerce fashion brands
Because of these exciting, digital-forward changes, online fashion brands now have unique opportunities to incorporate social media and influencers into their marketing campaigns.
1. Finding the right influencers
We say this in every single industry best practice: No matter what brand you are, finding the right influencers is crucial to the success of your influencer marketing campaign. While this sounds easy in theory, not every brand can correctly identify the "right" influencer for their niche.
Especially in the fashion industry, the right influencer isn't just someone who can help you sell your product. Since fashion in itself holds so much identity, personality, (and sometimes even beliefs), the influencer who represents your brand must be in line with who you are and who your audience is.
Another tip we'd like to point out is that you might not want to avoid your competitors as much as you'd think. The reality is, you and your competitors can share the same customer base, especially if you share the same values and ethics. For that reason, don't be shy to look for influencers who might have worked with other brands before.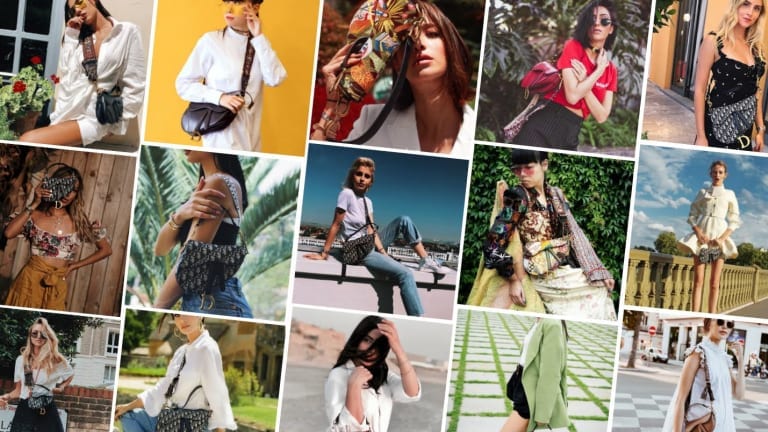 2. Find a content style that fits your purpose
While looking for influencers to work with, it is helpful to keep in mind the type of content you want to be created: Do you want an influencer with a more editorial style, or every-day styling tips, or influencers whose communities want to hear more about fashion topics and discussions? There are many different types of influencers in the fashion world, and so are their delivery styles.
Take Parade, for example, an undergarment brand that works with influencers that frequently speak on size inclusivity and social justice issues in the fashion world. Since Parade's branding surrounds its initiative to change the underwear industry, this type of collaboration totally makes sense.
https://www.instagram.com/p/CBEDQMrhlQF/
3. Your customers are your best influencers
Thanks to the way social media platforms like Instagram work, everyone is already voluntarily promoting products. It's easy for a consumer to tag a brand in their posts, or mention a product in their Instagram story. Do you know who is already talking about your brand? (Hint, Upfluence has a great tool to listen to posts across various social channels in order to find out who is mentioning your brand!) Do you know what happens to customers who are not mentioning your brand yet? How can you convert these customers into your influencers?
There are many ways to turn your customers into loyal (and affordable) content creators. We covered this topic in this blog post, where we discussed everything from referrals, the magic of thoughtful packaging, online reviews, and brands who know how to prolong their customer relationships.
4. Reinvent yourself on social media
As mentioned earlier, fashion is rarely about a clothing article. As a brand, you must already know this more than anyone else: Fashion is also an identity, a personality, an expression, a statement. Modern fashion brands don't just rely on their styles to attract customers anymore. Smart brands realize the importance of social responsibilities such as inclusivity, ethical practices, relationships with customers, partnerships with other brands.
As a brand, you need to be aware of the messages you are (and are not) sending to the world. Your influencer marketing strategy should also include your voice: What are you talking about on your own social media channel? Are you communicating with your customers on important topics? Make sure to use social media to your advantage, and turn your products into a lifestyle.