How to incorporate influencers into your upcoming Christmas marketing campaigns.
The holiday season is typically a lucrative period for most brands, but this year they'll need to think long and hard about their marketing plan in order to make the best of a Covid impacted Christmas season. 
With uncertainty about how much consumers will decide to spend, and the nature of festive celebrations this year, it's important to start planning as early as possible for your influencer collaborations. 
Why you should use influencer marketing this Christmas
Many brands have faced a tough year of lower in-store footfall, closures, stock issues and new health guidelines to follow. Brands can still make a positive impact to their bottom line however by employing an influencer marketing strategy. We're still expected to see a holiday shopping season, where consumers will look to compensate for the lack of social interactions this year and indulge in the usual activities of festive food and gifts. They will be turning to friends, family, and the internet for recommendations in the months leading up to the holiday season. In fact, 49% of consumers depend on influencer recommendations for making purchases, showing the potential for increased sales as a direct result of an influencer partnership. 
So while there is definitely merit in running paid ad campaigns on social media and Google in the months leading up to Christmas, influencer marketing is fast becoming the best way to reach today's consumers.
Influencers already have a loyal base of followers who trust what they have to say. By partnering with the right influencers, you can immediately access an engaged audience that is far more likely to pay attention to what is being reviewed, promoted or recommended.
https://www.instagram.com/p/Bq2okvRFW1g/?utm_source=ig_web_copy_link
How to develop a Christmas influencer marketing campaign
The sooner you can start planning your Christmas campaigns, the better. This is what you need to know when developing your holiday influencer campaign.
– Start with a plan
Before you can delve into the creative aspects of your influencer campaign, you will need to establish what you're looking to achieve and who you want to target. By setting objectives, it will be easier to measure the success of your campaign, and knowing exactly who you want to target will make it easier to select influencers. Next, set a budget for your holiday promotions and if you will be offering samples to influencers, decide how many you're willing to give away.
– Outline your promotional dates & platforms
Next, you will need to decide on the dates that you would like to run your campaigns and which platforms you will be working with. When are your customers most likely to purchase from you during the holiday period? Use this as a starting point for setting your campaign dates.
You may like to plan an Advent calendar-style campaign throughout December as a fun way to build up to the day itself, or leverage key shopping dates around Thanksgiving, Black Friday, and Cyber Monday. 
You will also need to decide which platforms you will be using to promote your influencer campaigns. Your budget, product, target audience, and content type will all play a role in choosing the ideal promotional platforms. Instagram and Pinterest are highly visual platforms and easy to create themed content streams and boards using holiday hashtags. If you're planning a fun Christmas-themed challenge, TikTok is the platform for you, whilst Twitch and YouTube are preferred for gaming or long-form video content. Don't forget to outline how you will measure your success on each of your chosen platforms.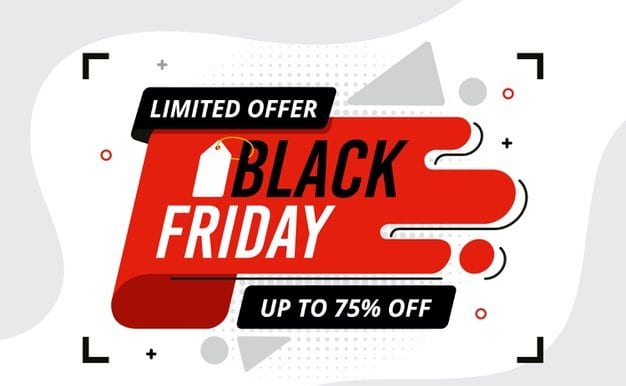 – Select and get in touch with influencers
Let's be honest, with the rush of holiday season planning, you won't have time to manually identify influencers. It's recommended to use an influencer platform with sophisticated search features to help you in this task. Another alternative is to activate influential customers or grow your brand ambassador program to have a new cohort of influencers for your holiday campaigns. Using a tool such as Upfluence Live Capture helps brands to identify customers visiting their eCommerce site who have a significant social reach making them the perfect candidates for a brand's affiliate, referral, or influencer campaigns this season. The whole process is automated via a pop-up collecting social data, giving brand's instant access to influencer data and access to Upfluence's outreach and campaign management tools, ready for activation. 
– Get Creative
Now is the time to start creating the content for your Christmas influencer campaign. A good place to start is to think about your customer's buying journey and what would motivate them to purchase your product or service.
A large portion of holiday shopping is expected to happen online this year, so brands should use influencer campaigns to distinguish themselves from online retail giants like Amazon. 
You have several options open to you for designing your holiday influencer campaigns, including launching a new seasonal product line, creating a gift-guide, or using storytelling to create an entertaining campaign to feature your products. Think about how to make it engaging for people spending their time online and on social media. For example, McDonald's Reindeer Ready campaign that has been running since 2017, with an initial video ad where a young girl saved her carrot to feed the reindeer that would be coming to visit on Christmas Eve, coupled with a reindeer lens on Snapchat and an app using AR technology to bring the reindeer to life in people's homes. 
Incorporating a game, challenge, or dedicated social media filters and stickers will encourage greater engagements and bring a light-hearted element to the holiday season this year. 
Tips for running an effective influencer Christmas campaign
Below are a few additional tips that will help make your campaign more successful:
Consider all of your influencer options. When people think of influencer marketing, their minds almost always jump to celebrities but unless you have a large budget or you're willing to put the majority of your budget into one or two tweets, it's best not to partner with major celebs. You are far more likely to see impressive engagement rates from micro-influencers in your niche, or by partnering with your influential customers as brand ambassadors. 
Provide a brand experience. Your holiday influencer campaign should allow consumers to experience your brand. Think of ways that you can incorporate your brand into one of the many narratives around Christmas to provide online users with a more immersive brand experience.
Measure and optimize. While it may seem like a good idea to create a content plan and calendar and to just let your chosen influencers run with it, this doesn't always lead to the best ROI. Just like any other online campaign, it's important to keep measuring the success of your content so that you can optimize where necessary. Make sure that your influencers are clear on what is expected of them and how you will be measuring the success of your campaigns so that they know what they're working towards. If you're working with brand ambassadors this year,

see our tips for measuring campaign ROI

. 

Make it a collaboration. The beauty of working with an influencer is that they know their audience better than anyone, so try to enter each partnership with an open mind. Include your influencers in the content creation process in order to get their input too. You may just come up with an even better concept than you thought you would.
Build a relationship. If you find an influencer that's perfect for your brand, aim to build a relationship with them instead of using them for a one-off campaign. This way an influencer has the chance to really understand your brand's objectives, values, and customers, which will lead to better results over the long term.
With the right influencer partnership and some thought to the tone of your holiday campaign in 2020, brands will be able to connect with consumers and have a profitable end of the year. By starting early, and working through each of these steps, you'll be in the perfect position for a successful holiday influencer marketing campaign.