With eCommerce acceleration at an all-time high, it has never been a better time to maximize sales with affiliate marketing. Every eCommerce marketer knows that an omnichannel strategy is key to reaching and converting new customers across all digital channels. That's why affiliate marketing for eCommerce is an important lever in your digital marketing strategy that helps brands to engage organic advocates in order to effectively drive online sales. Building an affiliate network means brands can scale their sales strategy while boosting ROI using a performance-based marketing model to compensate partners and track sales. 
Affiliate marketing brings together the authenticity of word-of-mouth marketing with trackable affiliate links. This offers customers a frictionless purchase process and helps brands to generate higher revenue through increased sales with a strategy that uses built-in tracking and attribution through the use of UTMs. 
We'll dive into 5 key benefits for your eCommerce business when you set up an affiliate marketing program. But first, let's start by defining what affiliate marketing is and how it can serve your brand.
What is affiliate marketing?
Affiliate marketing is a performance-based marketing model where a company creates a network of affiliates (third-party marketing partners) who are compensated according to marketing outcomes they drive for the business. Affiliate partners will drive conversions such as sales or web visits and will be paid a percentage of the profits that they have generated. 
If you're new to working with partners as part of your core marketing strategy, you can see a full breakdown of different partner categories in our Cheat Sheet to Understanding Influencers, Affiliates, and Brand Ambassadors. 
Leverage your brand community to create an affiliate network
One important benefit of affiliate marketing is the ability to recruit affiliate partners directly from your brand community of customers, subscribers, and followers. Your brand community is full of organic brand advocates, people who already know and love your brand. They are your brand's most authentic creators! The chances are they are already promoting your brand through word-of-mouth to their network of family, friends, and social media followers. Affiliate marketing gives brands the opportunities to formalize this type of brand advocacy to help reach their business goals and incentivize long-term partnerships with their organic advocates. 
Your brand community can share their real experiences of using your products to convince others in their online network to purchase products from your brand. Their genuine appreciation for your brand adds extra authenticity which is more likely to convert new customers. Recruiting affiliate partners from your customer base will help leverage natural brand affinity and authentic content to drive even more sales. What's more, by compensating your affiliates with products and payment, you'll build strong, profitable partnerships for the future. 
Using an influencer matching tool such as Upfluence can help brands to identify which people from their brand community will make great affiliates. Upfluence analyzes their social data and purchase history information using native integrations with Shopify and WooCommerce to uncover influential customers in your network who can be activated within your affiliate program.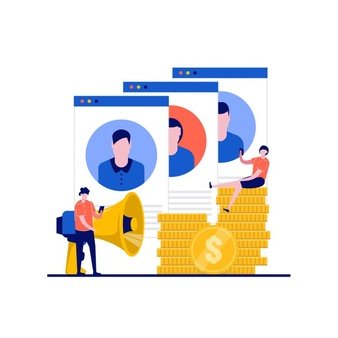 Affiliate marketing turns awareness into sales
Affiliate marketing helps eCommerce brands to build upon the online brand awareness created through their social media presence, content marketing, and influencer campaigns with the aim of converting a brand's online fans into new customers. Creating a network of affiliates that post about your brand will help to push potential customers further along the journey to purchase. 
Let's imagine you're an online business selling leather handbags. A potential customer has seen a Facebook ad about your brand and decided to follow your brand's account on Instagram where they regularly engage with your Stories. They haven't made a purchase yet because the price point is a little high and they want to be sure your products are worth the investment. That's where affiliates come in! An affiliate will post an Instagram Story highlighting the best features of your handbag such as the quality finish, the adjustable straps, and inside pockets! Then they'll post an Instagram Reel showing people how easy it is to care for your handbags with your new range of leather cleaning products. Finally, your new customer sees an Instagram Story from your affiliate and clicks on the link sticker to visit your store and buy a new handbag! 
In this way, affiliates offer social proof and additional product information for customers at the consideration phase of the buying journey. Then, they help to seal the deal by offering a straightforward way to make a purchase. By sharing a direct purchase link within their content they make it easy to progress from consideration to purchase.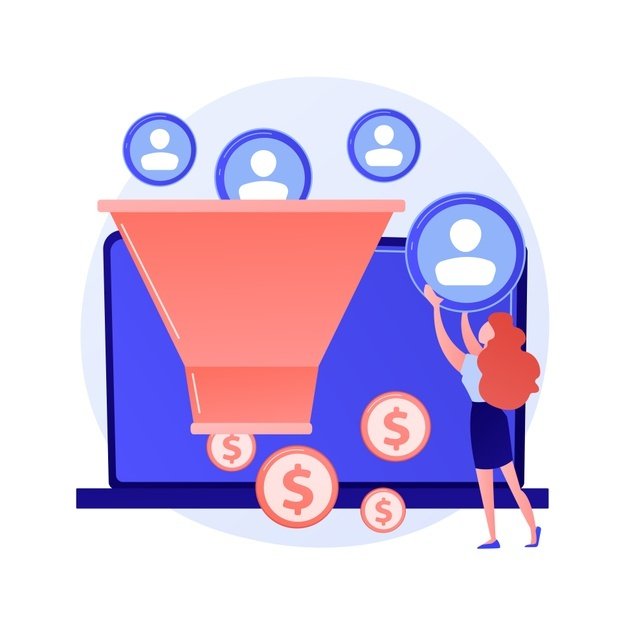 Maximize ROI with a performance-based model
An additional benefit of affiliate marketing for eCommerce brands is that it's a strategy designed for a high ROI. Brands decide the rate of commission that pays their affiliates according to their performance. The more sales generated by affiliates, the more commission they'll be able to earn. This works as an effective incentive for affiliates who'll have the potential to earn more than if offered a flat rate. For brands, this also means they pay according to real results and not forecasted performance. A win for ROI!
Affiliate marketing also allows brands to experiment with different commission models. They can assess the performance of their different affiliate partners to find a profitable commission model that maximizes ROI. Once you have found a model that works, you can easily scale your affiliate marketing program by recruiting more affiliates from their brand network and using a tool such as Upfluence to easily generate and distribute affiliate links to your network.  
Track and attribute sales 
Every eCommerce marketer is looking for the best way to measure their programs to be able to effectively allocate budget and scale effective strategies. Affiliate marketing for eCommerce is a model that allows marketers to track the conversions generated by each affiliate partner. They'll have a real-time view of the number of clicks and the quantity and value of sales for each of their affiliates. 
This makes it easier for them to calculate their ROI and ROAS overall, as well as identify their best-performing affiliates. Sales attribution at an individual level is also crucial for knowing how to activate different segments of your affiliate network and which type of affiliate profiles you want to recruit more of in the future. Data is knowledge and knowledge is power! Having in-depth performance insights helps marketers to review the success of their affiliate program and identify ways to improve.
Save time with Upfluence for affiliate marketing
You'll save time and resources when getting started or scaling up your affiliate marketing programs with Upfluence. Using one platform, eCommerce brands can identify their best affiliate partners using social and purchase insights. They can then build custom campaigns to get even better results. Let your affiliates choose the product they'd like to promote and easily manage product shipping to your entire affiliate network! Custom campaigns lead to more authentic content and better results thanks to processes that are tailored for success. 
Manage the day-to-day running of your affiliate campaigns with ease. Generate unlimited affiliate links and promo codes then distribute them at scale to help grow your affiliate network and start driving results right away. 
With more time to spend on strategizing and scaling up successful affiliate campaigns, your marketing team will be generating even more revenue in no time. Learn how Upfluence can help you maximize benefits from your affiliate marketing campaigns now.