Whether you're an affiliate marketing veteran, or you're just starting out, it's time to start including influencers in your affiliate programs! Historically, affiliate programs have involved leveraging large affiliate networks managed by third-parties to help you promote your products. But with the rise of influencer marketing, and consumers' interest in following trendsetters, creators, and tastemakers on Instagram and TikTok, it's time to rethink your affiliate marketing strategy. Setting up an influencer affiliate program can help tap into influencers' reach to increase sales. It's a great way to expand your affiliate programs to work with new types of brand partners. In this article, we'll make the case for integrating influencers into your affiliate programs, and offer some practical tips to help you get started.
Why work with influencers in affiliate marketing? 
Affiliate marketing is a tried and tested strategy. Yet you could be missing out by not including influencers in your affiliate programs. Creating an influencer affiliate program means brands can harness the benefits of influencer marketing to drive sales. Here's why you should consider working with influencers:
Influencers create authentic content to promote products in a non-intrusive way.

Compared to affiliate content that is highly commercial and feels more like advertising, influencer-generated content relies on storytelling, humor, and real-life experiences to promote products. 

There's a type of influencer for every campaign!

If you want to reach a large audience to drive mass market sales you can partner with a macro or celebrity influencer. Whereas, if you prefer to focus on a small segment of a niche industry, then you should choose nano or micro-influencers. 

Influencers build trust which helps to convert new customers.

Creators have a very reciprocal relationship with their audience. They spend time engaging with their fans to build up a certain level of trust and authority in their industry niche. This helps influencers to play a big role in convincing people who are in the 'consideration' phase of purchase to actually convert. 

Influencer recommendations drive sales.

According to Meta's survey,

58%

of consumers had bought a product based on an influencer's recommendation. With the potential to drive a real uptick in sales, influencers should not be overlooked! 

Combining influencer and affiliate marketing

will scale your marketing efforts and boost growth.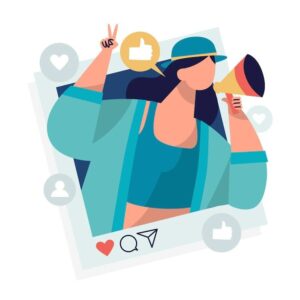 How to recruit influencers for your affiliate program 
You might be used to paying to access affiliate networks to help you identify top affiliate marketers for your program. However, in order to hire social media influencers, the best approach is to use a dedicated influencer search tool instead. Using an affiliate network means you can post your offer in the hope of attracting suitable affiliate marketers to join your program. Brands are therefore relying on affiliates to seek out their program, and it means commission rates have to be very competitive to be able to secure top affiliates. 
Recruiting influencers through a creator database, on the other hand, allows you to analyze performance metrics and cherry-pick the influencers you'd like to work with. Influencer databases will allow users to find suitable profiles according to criteria such as audience size, engagement rate, audience demographic information and much more. 
Upfluence's influencer search tool offers 20+ advanced search filters and gives brands the opportunity to analyze metrics such as fake follower count, engagement rate, average views, and saturation rate to help you choose the best influencers for your affiliate program. 
Another way to find influencers for your affiliate programs is to analyze your own brand network to identify influential individuals. Upfluence can analyze the social reach of your brand's customers, subscribers, and employees to uncover influencers who are already part of your brand community. Working with nano and micro-influencers who already know and love your brand as part of your affiliate program will help you drive even more sales through authentic user-generated content based on their real experiences as part of your brand network. 
Choosing a commission structure for your influencers 
In typical influencer marketing campaigns, influencers are compensated through a mix of free products, monetary payments, performance-based payments, and commissions. Influencers are usually favorable toward a commission-based structure as it offers them the opportunity to earn a sustainable income that can surpass a one-off flat fee. Performance-based compensation is becoming increasingly popular for influencer marketers who are aiming to maximize their ROI. In the past, an influencer's audience size would guide their payout fees, but nowadays marketers are looking beyond vanity metrics. Instead, they're choosing to compensate influencers for generating tangible results for their brand.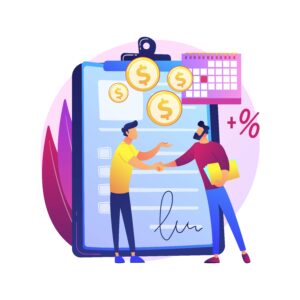 As with paying affiliates, deciding on the commission rate to pay your influencers needs to be based on a sound analysis of your own costs and what you can afford to offer. It's important to consider your average customer acquisition costs and your profit margin for each product to help you decide how much commission you will pay per sale. You can decide to offer a flat fee per sale or a percentage of the profits. You can always offer extra incentives such as performance-based bonuses to your top-performing influencer affiliates. 
How to manage an influencer affiliate program
Once you've recruited creators for your influencer affiliate program, you need to turn your attention to onboarding them, sharing briefs and contracts, and distributing affiliate links. With many different processes to follow and a large number of affiliates to manage, the best solution is to use an affiliate marketing software. Using the right tools will help you to automate key tasks, communicate with affiliates at scale, and manage sales tracking and payouts as smoothly as possible.
When it comes to managing influencers as part of your affiliate program, using a platform like Upfluence allows you to run end-to-end affiliate marketing campaigns. From finding influencers, to distributing affiliate links and promo codes at scale, and calculating and paying affiliate commissions, Upfluence is a robust tool for managing your influencer affiliate program. Like influencer campaigns, affiliate programs require a certain amount of effort to prepare content creation and track sales in real-time. That's why using time-saving software that helps you to manage all your creators and affiliates in one place is a smart investment. 
Measuring your affiliate program's performance
Being able to accurately measure the performance of your influencer affiliate program means choosing the most relevant KPIs from the start. Influencer marketing can be very versatile, and performance can be measured in relation to awareness, engagement and conversions. When working with influencers as part of your affiliate marketing program, your chosen KPIs need to be oriented to measuring conversions. Their performance is based on how much revenue they have directly generated for your business. In this case, some common KPIs for affiliate programs include:
Total revenue generated

: How much money did they make for your brand?

Number of sales

: What's the total number of conversions they achieved?

Conversion rate

: This can be calculated by looking at the number of influencer post interactions/number of conversions during a set period. 

AOV

: Average order value. 
Using these figures you can easily calculate the overall ROI of your influencer affiliate program. It is based on looking at the amount of money invested in the program (commission payouts, software licenses, paid media, etc) compared to the profit generated from affiliate sales.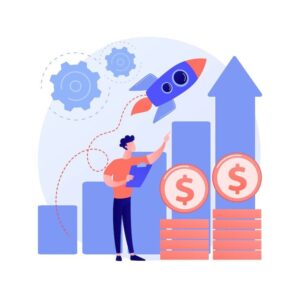 Including influencers within your affiliate marketing programs is a great way to broaden your reach and scale the results of your campaign. Investing in authentic content creator partnerships will help you to gain new customers and grow your brand. Working with influencers helps brands to explore news channels for affiliate marketing and convert new online audiences by concentrating on leveraging influencers' social media content to drive sales. Creating influencer affiliate programs leverages many of the same processes as classic affiliate marketing so it's an easy way to adapt your strategy and tap into the benefits of influencer marketing to grow your revenue from affiliate marketing. 
Ready to take the next step with your affiliate program? Check out this guide to Building an eCommerce Affiliate Marketing Strategy.