It's time to go from strategy to action which means creating key materials to streamline campaign management, scale the number of influencers you work with and start generating results as soon as possible. Having a smooth process, and the right resources for influencer recruitment and onboarding will ensure your campaign gets off to the best start. This can be achieved with top influencer marketing templates from Upfluence!
The key elements you need for launching an influencer marketing campaign include:
Influencer outreach emails 

Influencer contracts and agreements

Influencer campaign briefs
When faced with a list of influencers and ambitious goals, it can be tricky to know how to go from strategy to practice. That's why we've created ready-to-use influencer marketing templates for every stage of the campaign! To help you achieve campaign success, we've gathered best practices and top tips to help you get the most from our influencer marketing templates. 
Here's what you'll find
Influencer outreach template and tips

Influencer contract template and best practices

Influencer brief template
Influencer outreach template and tips
Successful influencer outreach comes down to convincing your chosen creators that they would be a great fit for your brand. You need to be able to communicate what makes your brand stand out from the crowd and offer an appealing value proposition. This means coming up with a compelling compensation offer, and using personalization to make a genuine connection with your creators.
Influencer outreach isn't one size fits all. While using an email template is a useful guide, you shouldn't copy and paste the same outreach message for every influencer in every campaign. You'll want to tailor your message to the type of influencer you're contacting, the type of campaign you want to run and the compensation that you'll offer. 
Here are some questions to help you tailor your influencer outreach message:
Who are you reaching out to? Are you writing to the influencer directly or their agent? 

Does the influencer already know about your brand? Have they ever bought one of your products? 

What type of campaign are you running? What types of posts are you expecting? You don't have to go into a ton of detail (the influencer brief is for that), but do give an idea of expectations. 

What compensation will you offer? It's a good idea to set this out upfront so your creators know what to expect (whether that's a free gift, a flat fee or performance-based compensation). 

Any really important details you should disclose upfront? Are you expecting brand exclusivity? Do the influencers need to travel or attend events? Do the influencers need to be available on certain dates? Do they need to be LDA compliant in order to promote alcohol?
Influencer email templates
Are you new to influencer marketing? Feel confident about sending out your first influencer outreach emails with this step-by-step guide to preparing influencer outreach. Deep dive into the 6 key elements of a successful outreach message:
Introduce your brand

Invite the influencer to collaborate with your brand

Show how your brand aligns with the influencer's content

Make your value proposition

Emphasize the value the influencer would bring

Keep the discussion going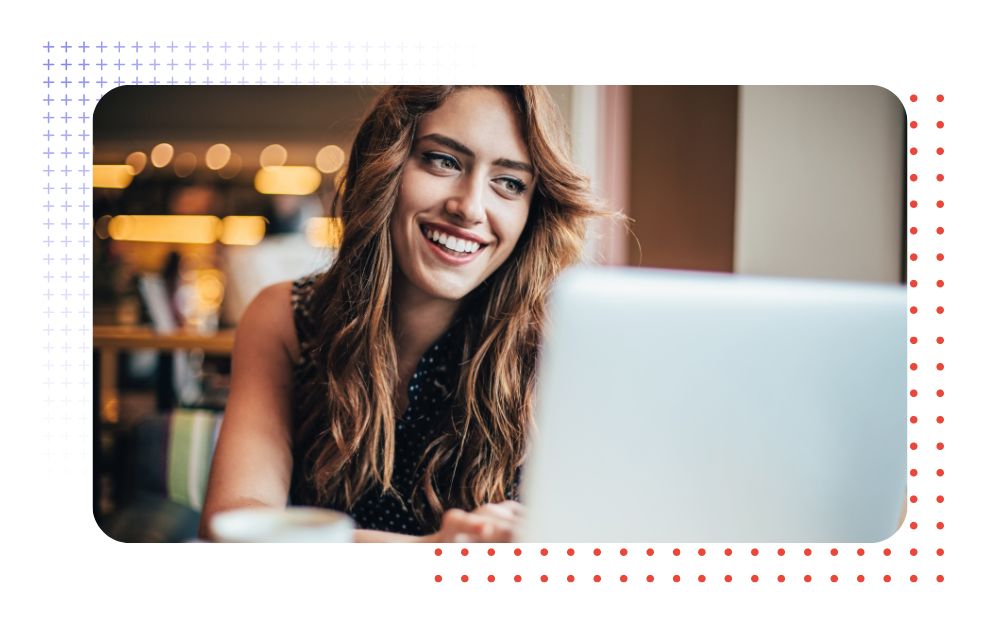 You need to communicate clearly about the type of campaign you're running and the compensation model you've chosen in your influencer outreach. This helps to set clear expectations from the start and gives your creators enough information for them to decide if they want to join your campaign. Make sure you know how to effectively communicate your offer with these three email templates based on your compensation offer: product, payment or revenue-sharing.
How can you boost your number of positive responses to your email outreach?
After spending time and effort crafting the perfect email message, the last thing you want is to be ignored, or receive a negative reply. How can you make sure that your collaboration email cuts through the noise and makes your influencers excited about working with you? Here are a few simple tips to help you maximize your positive responses!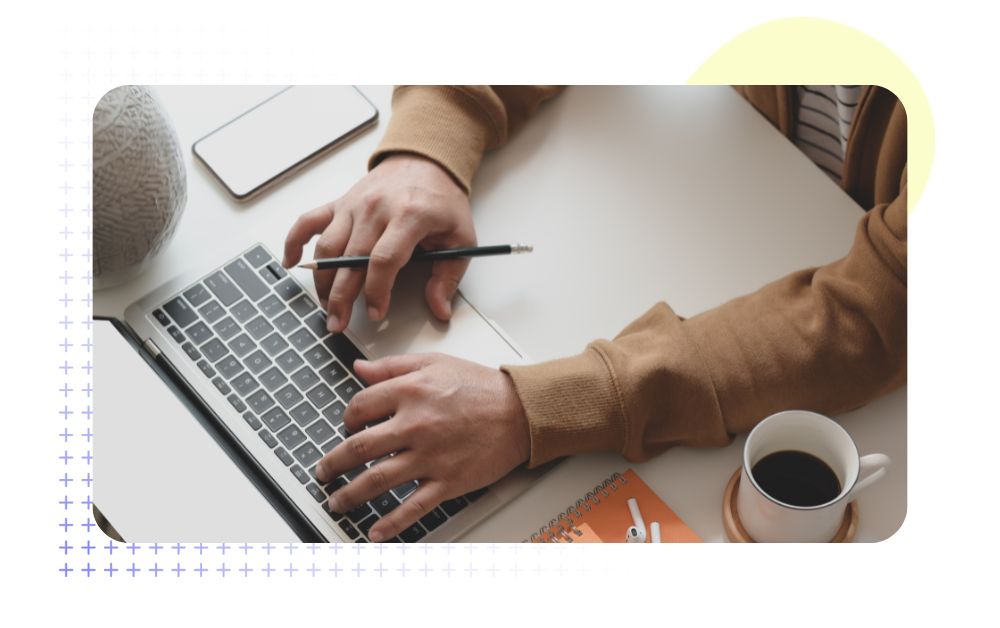 Find out the creator's real name and use it!

Use a tool such as Upfluence's chrome extension to find their professional email address instead of sending DMs. 

Highlight why their audience will find your brand/products interesting. 

Tell them the benefits of your product to get them excited about trying it. 

Address compensation up-front. Set out what you can offer in return whether it's free products, a flat fee, or a revenue-sharing model. 

Include a clear call to action or next steps so creators know what to do if they're interested in taking part.

Include a deadline to receive responses, this might prompt creators to reply asap as they won't want to miss out on this collaboration opportunity.
Influencer marketing can take many different forms. From giveaway campaigns, to affiliate marketing, and everything in between! It's important to tailor your outreach emails to the type of campaign you're running. Influencer marketing outreach emails aren't one-size-fits-all! With that in mind, you can find inspiration for your next campaign in an article which includes influencer marketing templates for 7 common types of campaign: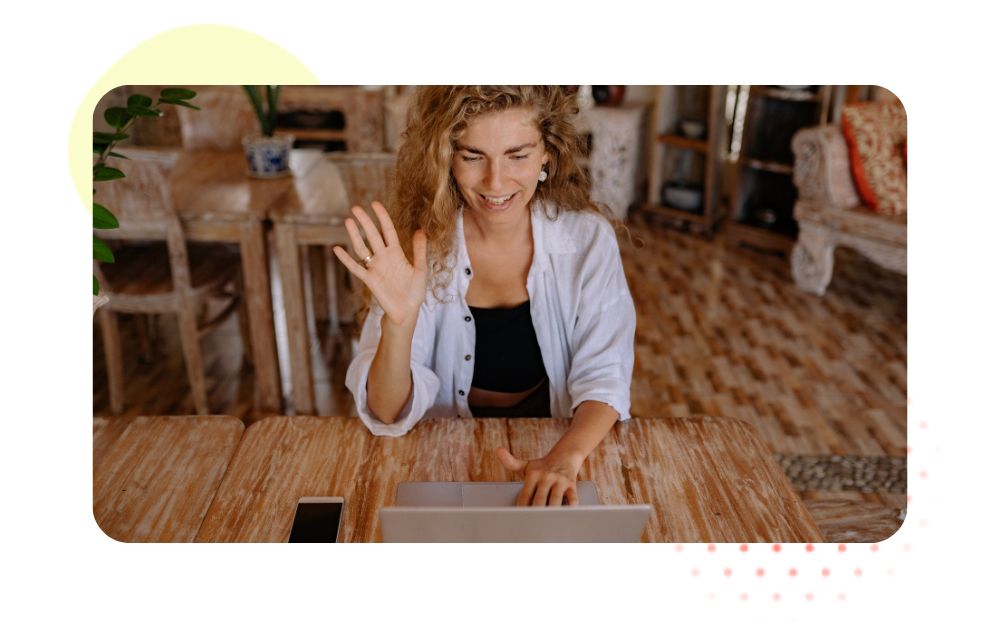 Influencer Instagram DM template

Influencer product gifting email template

Influencer giveaway pitch

Paid collaboration email template

Brand ambassador collaboration template

Affiliate program invitation template

Influential customer template
Building relationships with brand ambassadors can help to boost your brand's reach, reputation and sales. The best ambassadors are those who already love your products and are totally aligned with your brand values. You might decide to reach out to a social media megastar or engage micro-influencers within your customer community. Whichever approach you choose, you'll need to tailor your message and share the most relevant information. Use Upfluence's brand ambassador email templates to create your next outreach email tailored to:
Influencers who do not know your brand or products

Customers and influencers who are already buying your products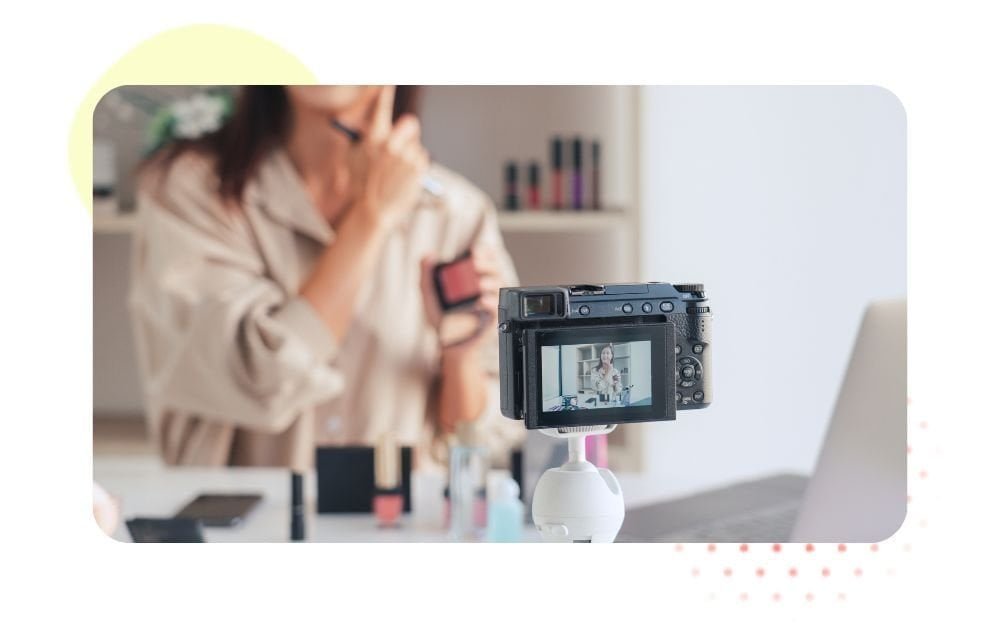 Influencer contract template and best practices
What is an influencer contract?
Among the list of important influencer marketing templates your team needs is influencer agreement and contract templates. An influencer agreement or contract is a helpful document to ensure that brand collaborations run smoothly. It is usually a written agreement that is signed by both parties, the brand or agency that represents them, and the influencer, as a way to make sure that everyone is committed to delivering their part of the campaign.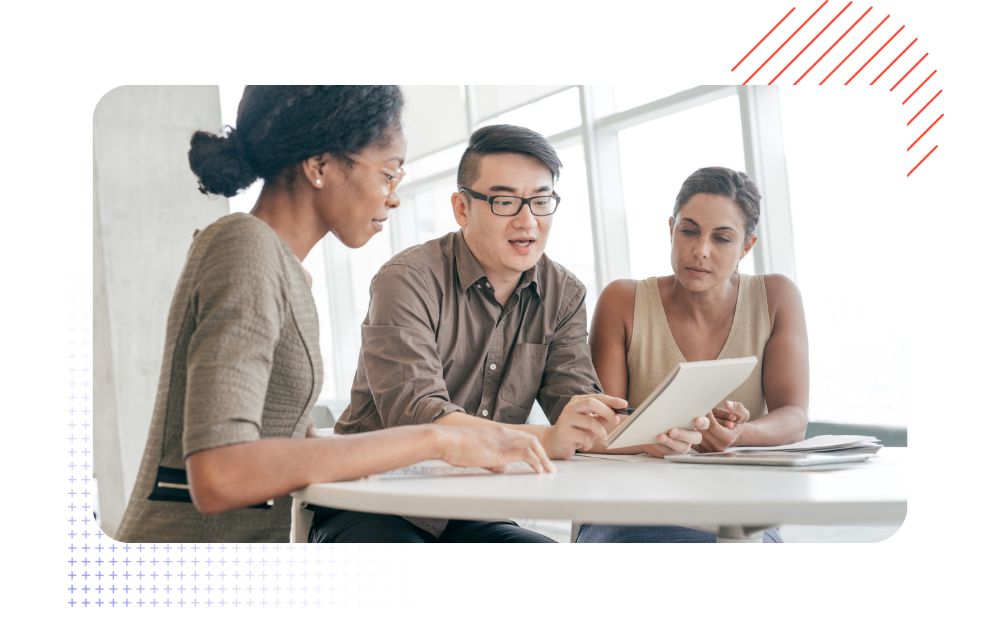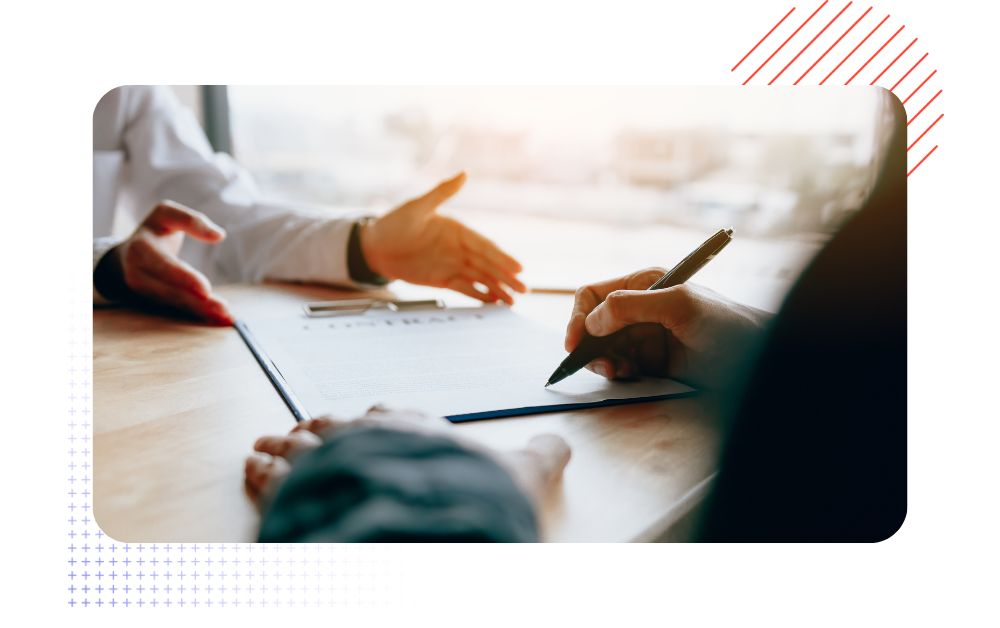 Why do you need an influencer contract?
An influencer contract is needed to set out the terms and expectations of the campaign and protects both the brand and the influencer. In short, the agreement makes sure that the influencer will carry out their side of the bargain by producing and publishing high-quality content, while also ensuring that the brand will compensate them fairly for their work.
What should I include in an influencer contract?
Names and addresses of the signatories

(the creator and the brand and/or agency representing them. 

Compensation/influencer fee

. Include a timeline of when payment will be paid and under what conditions.

Social media channels

. Be specific about which handle and which social media channel the creator should post on. 

Content format

. Share specific details about the format (e.g 15 second video, 1 product image plus a written review). List out the expected deliverables individually, i.e every piece of content you're expecting to be shared as part of the campaign. 

Publication schedule

. Share if and when drafts should be submitted as well as the fixed dates or time frame for posts to be shared. Include time zones if applicable. Need some flexibility? State that you reserve the right to update these dates if needed.

Publication guidelines

. Depending on where your influencer is based, they'll need to adhere to certain guidelines when posting sponsored content to their channel. For best practices and greater transparency, you should ask them to include #ad, #sponsored, or the 'sponsored content' tag on relevant posts. 

Exclusivity.

State whether you want the influencer to promote exclusively your brand's products and not participate in any other campaigns for other brands for the duration of your campaign. You can decide how 'strict' you need to be and you may choose to only exclude campaigns from directly competing brands. 

Performance tracking

: Share how performance will be tracked and if the influencer will need to provide posts to links or access to certain performance data in order to measure the success of your campaign.

Usage rights:

Will you want to share the content on your brand's social media channels or repurpose it for paid campaigns? Say how long you will need to have the rights to reshare the influencer's content on your own channels.
Influencer brief template
The final step in onboarding your influencers to your campaign is sharing the campaign brief. This document helps to bring your campaign to life and sets out clear expectations and guidelines to help them create high-quality content for your campaign.
6 must-have for your influencer brief:
Company bio

Campaign summary 

Campaign goals

Content delivery details

Messaging and mood board

Payment terms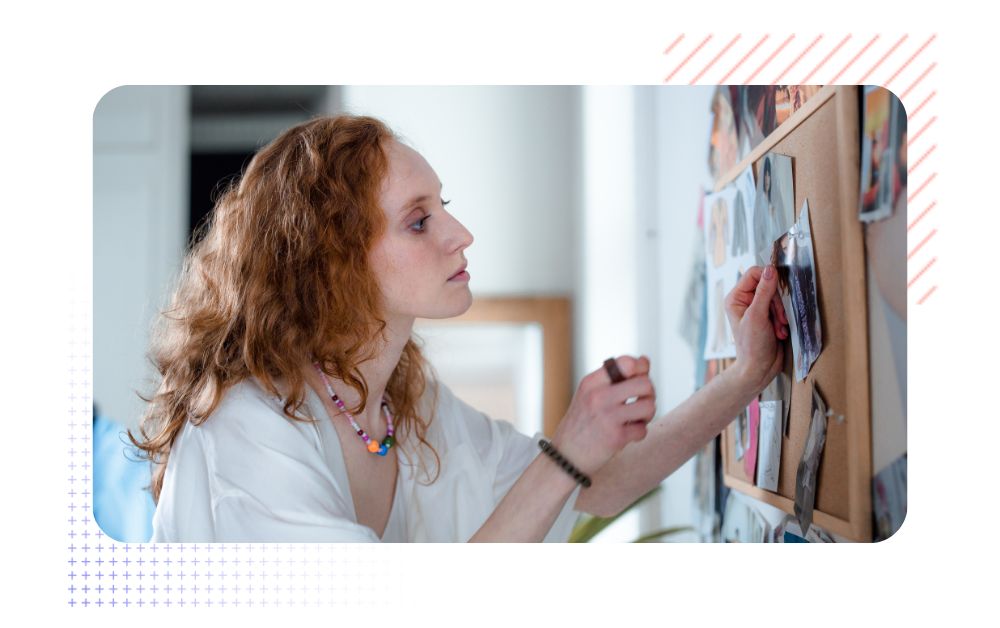 The final influencer marketing template in this guide is for creating an influencer brief. Check out Upfluence's editable influencer brief template that's packed full of examples and top tips to help you create an inspiring brief! Follow the step-by-step instructions to edit and add in information about your campaign to create your very own influencer brief.