The negotiation stage of influencer partnerships is often the last hurdle to jump before you can officially launch your campaign. Like any other business partnership, a signed agreement will help both the creator and the brand to feel reassured that expectations will be met. Every campaign will be different, but it's useful for you to create an influencer agreement template that your brand can reuse and adapt time and again. 
While it might seem like an unnecessary formality, having a written influencer agreement will help you build strong partnerships in the long run. In this article, we'll explore common questions about setting out an influencer agreement template and offer practical tips to help you draw up your own. 
What is an influencer agreement? 
An influencer agreement or contract is a helpful document for navigating professional partnerships. It is usually a written agreement that is signed by both parties, the brand or agency that represents them, and the influencer, as a way to guarantee their commitment to fulfilling every aspect of the partnership. Typically influencer contracts serve to guarantee standards of quality throughout a campaign, such as:
The protection of brand image

Criteria for posts: wording, diffusion, and message in line with brand identity

Nature of the partnership (outreach, sampling, paid, event, etc.)

Any other requirement that may be specific to the company or campaign
When an agency represents a brand, they usually already have a defined procedure for this process. Oftentimes however no agency is involved and brands must manage their own agreements in-house. That's why we'll delve into the practicalities of creating an influencer agreement template.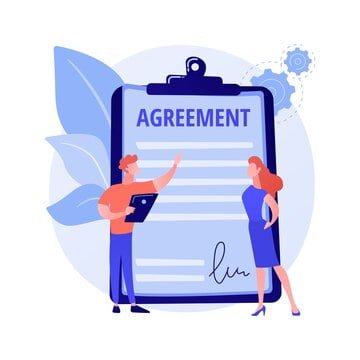 Why do you need an influencer agreement? 
An influencer agreement is needed to set out the terms of your influencer marketing partnership. In short, the agreement makes sure that the influencer will carry out their side of the bargain by producing and publishing high-quality content, while also ensuring that the brand will compensate them for their work. It offers clear guidelines and instructions about how to approach the campaign and protects both parties if one side fails to uphold their side of the agreement.
When do you need to create one? 
As mentioned above, it's at the negotiation stage that you should create and sign an influencer agreement. This means you can include specific instructions about how content should be created; if you will validate all content before publication; if there needs to be a non-disclosure agreement; exclusivity clauses or brand ownership of the content created. 
Setting up the agreement before onboarding and starting the campaign means that everyone is clear about the expectations right from the start and will save you time later on. That's why it's great to have an influencer agreement template saved on file so it can be easily edited and ready to go!
You may wonder if you need to write up an influencer agreement for every single type of campaign. For simple outreach campaigns where a brand will ask an influencer for a shoutout in exchange for a free product or a coupon code, they probably don't need to worry too much about a contract. 
But the truth is, most influencer marketing campaigns have moved beyond this model. Nowadays, marketers want to create long-term profitable influencer partnerships. Influencer campaigns usually involve different compensation components such as a flat fee plus an additional commission, or offering free products and a performance-based fee. In these instances, it's beneficial for both the brand and the influencer to have a formal influencer agreement.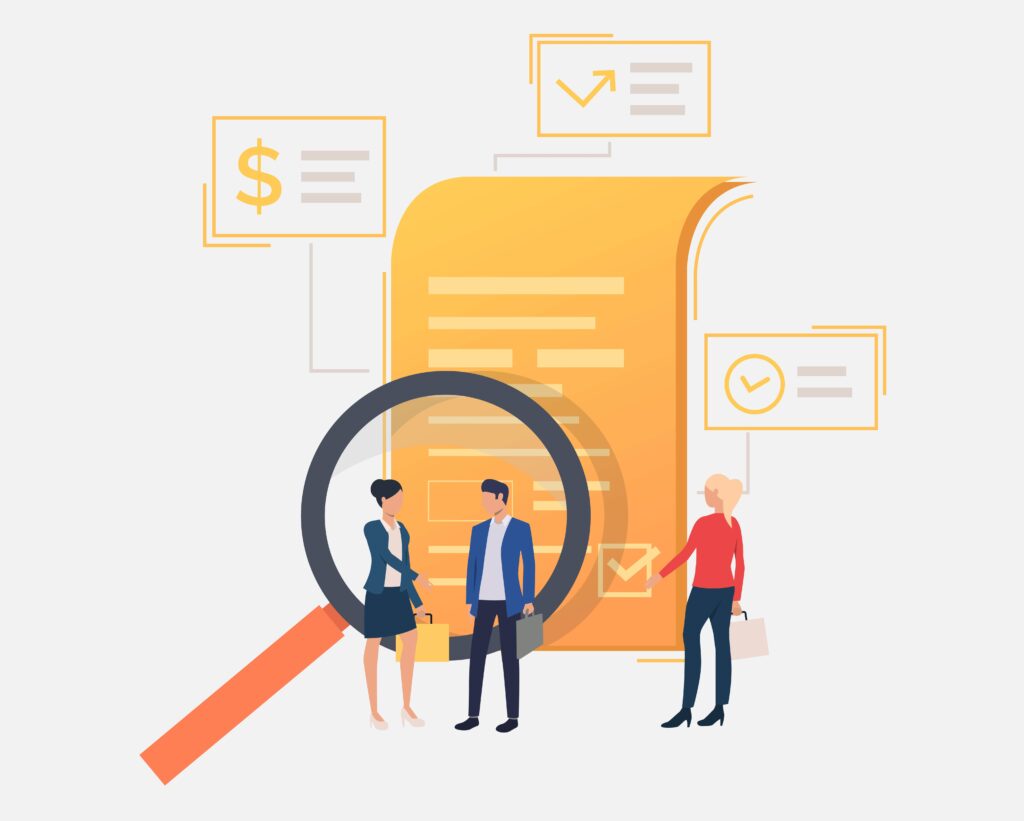 What does an influencer agreement look like?
Do you want to validate every influencer post before it's published? Provide clear instructions and timelines to facilitate a smooth process for receiving drafts and validating posts. "Draft posts must be sent to the brand by email 3 days ahead of the agreed publication day. The brand will offer feedback or validation within 2 days of receiving an influencer's post". 
Give details about the content creation expectations, or obligations concerning the publication. For example, indicating whether a post should feature the full logo, certain brand colors, or respect a predetermined graphic guide.
Share the publication schedule and specific instructions if needed: ie. "This video should be posted on YouTube on December 12th at 5 pm exactly."
State how many posts are expected and which social media channels/accounts should be used. For example, if 3 posts on Instagram are required.
Let them know about any hashtags and mentions e.g "The account @example should be tagged in every Twitter post" or "the hashtag #OurAwesomeCampaign should accompany every photo posted during the event."
Give the creator clear expectations about the duration and expiration of posts: "This TikTok post should not be deleted until six months after posting on X date"
If events are part of your campaign, the event times and locations should be explained including whether transport and lodging are paid, or if plus ones are allowed. "Your presence at the Upfluence Event is required from 10 – 5 pm"
Be sure to include details of the influencer's compensation, including fixed prices and variables if applicable such as in affiliation campaigns (for example, " You will earn an affiliate commission of $15 per purchase made through your unique affiliate link")
If you want your influencer to exclusively work for your brand for the duration of your campaign you need to get their agreement. Include an exclusivity clause that would prevent them from working with any brand, or only direct competitors for a set length of time. 
Do you want to be able to reuse your influencer's content on other marketing channels? You should agree with your influencer on the duration of time you'll have usage rights for their content and on which channels it will be used, and whether you will credit the influencer as the original creator.  
When you're ready, you can send over your influencer agreement to be signed digitally using an online program or meet face-to-face for a kick-off meeting. It's also a good opportunity to send over your influencer campaign brief if you haven't done so, so the creator has everything they need to get started with content production. 
Top tips to get started!
Create a new agreement for every new campaign based on your brand's own influencer agreement template. 

Prepare for the worst-case scenario – decide what happens if the influencer fails to produce the content expected or if there is non-compliance with your brand's guidelines. 

Include details of the most recent FTC guidelines (or whichever guidelines apply in your location) to ensure your influencers are fully compliant and accurately declare when their posts on social media are sponsored. 

You need to make sure that your influencer helps to enhance your brand reputation and protects brand safety – are there any dos and don'ts they need to be aware of? Include a non-disclosure agreement if needed. 

Remember this agreement protects both parties, so be clear about the compensation and actions that you (as the brand) are committing to uphold as part of the campaign. 
To conclude, it is advisable to set up influencer agreements for all kinds of influencer campaigns. It's particularly recommended for reasons of brand safety or to confirm the presence of an Influencer at an event.  It's essential to keep in mind though that imposing too many restrictions on creativity can be counterproductive and ultimately weaken campaign performance. Letting go of creative control (a little) allows Influencers to engage their audiences, they know them best after all.
Now you have a complete checklist to help you put together your own influencer agreement template based on the guidelines and clauses that are most relevant to your brand.
Disclaimer: The information provided in this blog article does not, and is not intended to constitute legal advice. The content and materials provided in this article are for general informational purposes only.
Get more support for your influencer campaigns by using Upfluence's influencer marketing templates for influencer oitreach, contracts and briefs!