Let's start at the top and cover a few questions. What is a KOL, what does it mean, what do they do, and are they also influencers?
What does KOL mean: Key opinion leader.

Who are KOLs: Well-respected, trusted, individuals with proven experience and expertise in industries that require specialist knowledge. 

What do KOLs do:  Their extensive experience and knowledge mean they are well-respected and trusted by their peers and therefore strongly influence their industry. They're actively creating content on blogs, Linkedin, podcasts, or other industry media outlets.

Are KOLs influencers: Yes and no! Their choice of platform differs with presence online and off (though online presence is growing), they mirror influencers in how they garner audiences and influence decision making, and they appeal to brands because they have active niche followers. KOLs are recognised for their reputation and knowledge, regardless of social presense and followers.
All is explained below, let's go!
Key Opinion Leader (KOL) definition
A Key Opinion Leader is a well-respected, trusted, individual with proven experience and expertise in a particular field.  KOLs are an important influencer category in industries that require knowledge on complex issues such as the medical, scientific, financial, environmental, and technological fields, however, key opinion leaders are increasingly crossing into other more mainstream areas, such as beauty, fitness, and wellbeing. 
Before we jump in, this guide will be useful when you expand your search beyond Key Opinion Leaders. It will prepare you for influencer search more generally and offers a tonne of practical tips!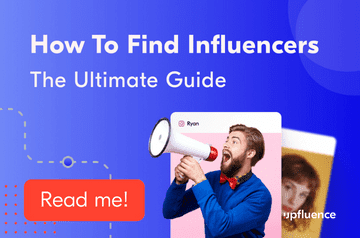 Ok, let's go.. again!
Who are Key Opinion Leaders?
5K – 500K followers
Most active on Linkedin, Twitter, and blogs
KOLs are influential individuals with specialist knowledge on particular topics. They are seen as a trusted source of information by those in their industry and can boost brand credibility through partnerships. Examples of KOLs include authors, academics, politicians, and entrepreneurs. They'll be actively creating content on blogs, Linkedin, podcasts, or other industry media outlets.
Because KOLs can come from a wide range of industries and backgrounds, they can be difficult to identify. Often, these individuals will have established themselves in one of the following ways:
They are actively involved in industry events, conferences, and initiatives,
They've published research and insights in niche journals or publications,
They may be board members for respected organizations or associations,
They may hold senior or highly active roles in their field of expertise.
Why You Need Key Opinion Leaders in Your Marketing Strategy
Let's explore the typical characteristics of KOLs and why brands choose to work with them for their influencer marketing campaigns.
A KOL is well-known in their field for their expertise. Their extensive experience and knowledge mean they are well-respected and trusted by their peers and therefore strongly influence their industry. People will look to them for their analysis of trends and challenges in a particular industry as they are considered a leading voice. 
KOLs actively communicate about current events affecting their industry. An example that we can all relate to is the pandemic. We regularly saw the same doctors and scientists writing news articles, attending television and radio interviews, and sharing their opinion on the best measures to reduce the spread of the disease. As highly qualified professionals, these doctors and scientists acted as KOLs, advising the public and national and international public health organizations about managing the pandemic. These appearances also extended to KOLS who have established themselves among mainstream audiences and helped to bridge the gap between academic and scientific messaging with a more relatable individual. 
KOLs are present in all kinds of industries. Greta Thunberg and Sir David Attenborough are key public figures working to fight climate change. Their presence within environmental conversations makes a resonating and impactful statement.  Another great example of a KOL is @JACK_MONROE (below), she is an author, campaigner, and chef who champions eating well on a budget, and writes about tackling food poverty. Jack often partners with food brands like Del Monte canned goods, as well as writing articles and making TV appearances.

KOL Marketing vs Influencer Marketing
One major difference between Key Opinion Leaders and other types of influencers is their chosen media platforms. Influencers are most commonly active on social media channels such as Instagram, YouTube, or TikTok. In contrast, KOLs usually create media in longer formats that offer insight and analysis instead of entertainment. 
KOLs create content, opinion pieces, insight, research, etc that is more adapted to industry media, journals, webinars, interviews, blogs, and podcasts, however, increasingly, KOLs are using social media as a way to create easily consumable, sharable, bite-size versions of their larger posts. Taking advantage of the reach and accessibility of social media to communicate with greater audiences. 
Their online presence and choice of social channel are evolving, but they'll always have a firm presence on professional networks. KOLs might not have as large a following as viral TikTok stars, however, their niche audience is very engaged and highly valuable for brands and organizations that wish to reach an audience with specific interests.
Benefits of working with KOLs
KOLs are well-suited to influencer campaigns and are the perfect fit for: 
B2B partnerships

Brand awareness

Event promotion
Specialized audience targeting: 
With an established, interested audience under their belts, KOLs are giving you and your brand access to a particular audience with a shared interest. 
Awareness raising and Sales generating tactics:
Just as influencers can help to introduce and guide an audience towards a particular end goal, so too can Key Opinion Leaders. They are perfectly suited to raising brand awareness, increasing audience interest, and shaping audience decisions, and even more so when they play a role in the production of a product or service. 
Brands should work with KOLs for authentic content that can make a real impact in their chosen industry. Working with KOLs on industry-related news articles and opinion pieces is great for brands that want fast, high-impact exposure.
Channel-appropriate and platform-specific KOL partnering:
As with any brand partnership, the relationship must be transparent and authentic. Customers and fans will always spot a paid placement that lacks their favorite KOL or influencer's authentic voice. It's important to work with KOLs through the KOL's channels, and let them use their trusted communication methods and messages. Avoid scripting their partnership!
Long-term KOL marketing partnerships:
One-off campaigns rarely return the desired results. Brands should find KOLs that align with their goals and are the best fit for the brand's messaging. This is a tried and tested approach to developing long-term partnerships that are mutually beneficial and offers an 'always-on' added value to campaigns long after they have been executed.
And here's the guide from earlier, you can learn the best strategies for finding KOLs and other types of influencers for your brand's campaigns in How to Find Influencers – The Complete Guide.