We hope the Thanksgiving holiday was a welcome break for those celebrating. As we head into December, the countdown until the end of the year is rushing full speed ahead. With only a few weeks left to make the most of holiday sales before we're over the finish line of Q4, look no further for practical tips to help you squeeze the most value from your campaigns! In November's roundup, we'll make the case for running more affiliate programs on social media, share a list of top tips for your holiday campaigns and update you on the biggest stories from the industry. 
Be among the first to receive Upfluence's monthly roundup by signing up to our Linkedin Newsletter.
Leverage social media to fuel affiliate sales! 
Social media is driving product discovery and purchases more than ever! In fact, 55% of US shoppers buy items they first discovered on social media. This highlights the value of social media networks in driving affiliate sales. Consumer attitudes are changing, and people are far more likely to turn to Instagram, YouTube, or TikTok to learn about a product than read a blog or article. According to DataReportal, 75% of people research brands on social media. This offers a huge opportunity for brands to start running more affiliate programs on social media. By sharing product recommendations and reviews on a channel that people are already using to learn about products you'll be sure to push people further toward buying from your brand. What's more, if you integrate a promo code or affiliate discount link as an incentive, you're sure to boost conversions! That's surely music to your ears during the holiday season when driving sales is top of mind for every marketer. 
Check out this guide on how to use social media for affiliate marketing to learn more! 
Already using Instagram in your social media strategy? Here are 5 reasons to run affiliate programs on Instagram.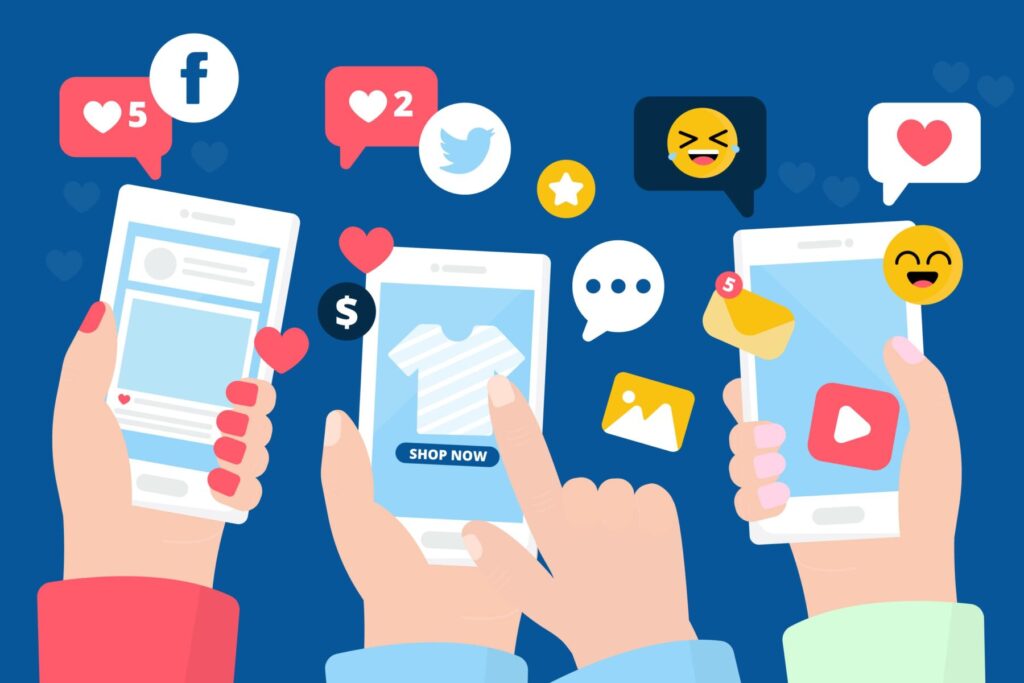 Holiday campaign tips for influencer marketers 
Despite pessimistic outlooks for holiday spending, Adobe has recorded that Black Friday 2022 generated 9.12B in revenue, a 2.3% increase year-over-year, according to Marketing Dive. However, some of this growth will be due to inflation with consumers paying more to buy less. Electronics was the undisputed winner this year. Online sales of popular electronics such as cameras, laptops and TVs rose by 221% on Black Friday compared to October 2022. 
Although Black Friday is over, there are still several weeks of high-intensity shopping left before the holidays and it's time to double down on the most effective strategies! You've worked so hard to get this far, don't stumble at the last hurdle. 
Here are the best tips from Upfluence's influencer marketing experts to help you optimize your holiday campaigns!
Don't spend all your budget on a celebrity influencer

. Tempting as it is, you're far more likely to drive results with an influencer whose audience matches your product niche. 

Focus on building long-term creator partnerships

, it will pay off down the line! In times of economic uncertainty, brands should be investing in creator partnerships with proven profitability and scaling the marketing strategies that work.

Pitch the right products at the right price point

. For

45%

of consumers, cost is the number one factor dictating how they will shop this year. Be sure to meet the needs of your target customers with your holiday deals! 

Tap into DIY tutorials.

People are looking to save some money this year which means making things from scratch. Collaborate with creators to make cooking, decorating, gift-wrapping, or crafting tutorials or 'get ready with me' videos to share useful content that will engage your customers. 

Run a 'giving back' campaign

. Support your local community or a cause close to your heart with a giving-back campaign. This can take many forms. Perhaps a percentage of profits will be donated to a good cause or you could collect donations, organize a festive event or online campaign to raise awareness or funds. Be sure to tread carefully when running a giving-back campaign. Get our experts' top tips for doing it well in

this webinar focused on influencer marketing during the holidays

.  
For even more tips and expert advice on working with influencers this holiday season, read our holiday marketing tips for creator campaigns. 
Know your influencer marketing KPIs
As you wrap up the year, you'll no doubt be reflecting on the success and learning opportunities from your influencer marketing campaigns this year. Did you reach your goals? What will you do differently next year? To help you analyze campaign performance and identify your top-performing influencers, it's useful to know your KPIs inside-out. In this complete guide, you'll find a reminder on how to choose the right influencer marketing KPIs to make performance tracking easier for your team. It will also be a useful companion as you start to plan your 2023 strategy. Knowing your KPIs up-front will help you gauge success and make necessary changes in real-time. 
Influencer marketing news November