Valentine's Day is fast approaching. Love it, or loathe it, it's a time of year when people are ready to spend big to show their affection for the people they love. As a marketer, you can't ignore the power of Valentine's Day – it's the fifth biggest shopping event for US consumers after all. This makes it the perfect occasion to run a Valentine's Day influencer campaign. Shoppers are looking for original and creative ideas to surprise their loved ones on Valentine's Day. That's where influencers come in! Leverage authentic story-telling and engaging content by working with creators to promote your brand and stand out from the crowd of clichéd ads. 
The power of love
Let's look at the power of Valentine's Day to drive sales for your business. Lovers the world over are expected to buy gifts and experiences to celebrate the occasion. The National Retail Federation predicts 52% of consumers are planning to celebrate. This could represent a huge slice of your target market! It shows that even in times of economic uncertainty and high inflation, consumers are ready to prioritize spending on their loved ones on Valentine's Day. Indeed, in 2023 shoppers are predicted to spend $192 on average, an increase from $175 in 2022. 
Not the romantic type? No problem!
It's not just loved-up couples that are looking to buy each other gifts and experiences. 28% of Americans are also buying Valentine's Day gifts for their pets. This means that brands in the pet niche should capitalize on the holiday and partner with petfluencers to promote anything from pet food, to accessories! 
We also can't forget those who choose to celebrate Galentine's (or Palentine's) Day instead. First coined in the series Parks and Recreation, the idea behind Galentine's Day is to celebrate with your best friends instead of a romantic partner. So don't forget those shoppers who are looking for the perfect Galentine's Day gift or evening out with their friends! 
One example is this photographer who teamed up with a lifestyle influencer to run a giveaway competition offering a free photoshoot for a group of friends. This shows that the types of promotions you would usually offer for Valentine's Day could also be adapted for Galentine's Day. As with any seasonal promotion, be sure it ties in with your brand's overall values in order for it to work.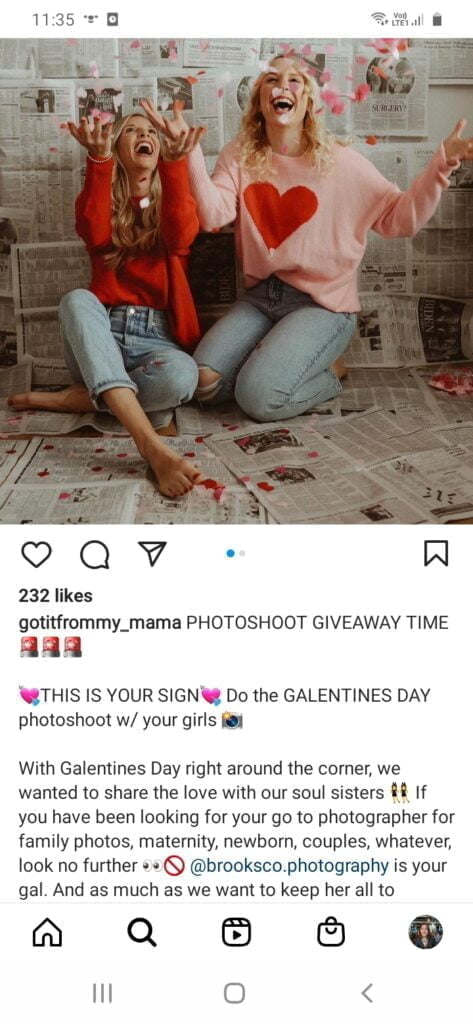 Why run a Valentine's Day influencer campaign?
Valentine's Day is all about content that's sentimental, personal, and sometimes a bit mushy. When it comes to communicating genuine emotions, influencers do a much better job of this than corporate ads. The best way to tap into Valentine's Day as a marketing tool is to harness the authenticity of influencers. They've built a trusting relationship with their audience and are very willing to share real stories from their own lives. This is a huge asset for brands! 
Social media users follow influencers specifically to get product recommendations and learn about shopping trends and new products. With 61% of consumers trusting influencer recommendations, creator collaborations can directly boost your sales! 
Social media creators are key in helping you drive sales. Engaging content posted on the most relevant social media channel will help you convert new customers. People are increasingly turning to social media as a source of shopping recommendations and content is influencing purchase decisions. In fact, 71% of people report they are more likely to buy thanks to a social media referral. 
Building your Valentine's Day influencer campaign strategy
Launch a Valentine's Day themed product line
As we mentioned above, gone are the days of just jewelry and wine, there is literally no end to the list of possibilities for brands to capitalize on Valentine's Day. However, your product still needs to make sense. Some brands even come out with seasonal products just for Valentine's Day, like Lush, who create a limited edition of products inspired by love, including their 'With Love' beauty bundle and 'Kiss from a rose' bath bombs. 
As Valentine's Day is a time of gift-giving, you can collaborate with influencers to create a themed gift-guide! If your products have been tailored to the occasion and offer a creative way to celebrate the day, this strategy could help build brand awareness and drive sales of your Valentine's product line!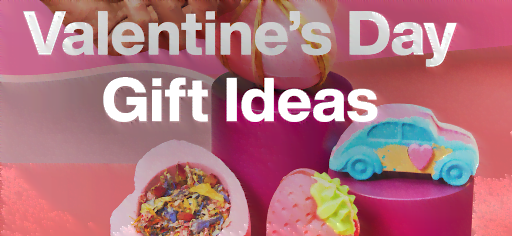 Another well-known brand that you might not immediately associate with Valentine's Day is Starbucks. This year they're launching a special Valentine's themed collection of cups, ideal for anyone who wants to treat their partner (or themselves!).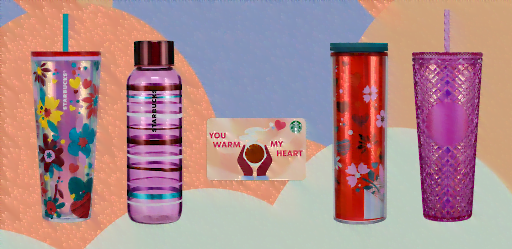 Top tip: A great way to build excitement about your Valentine's Day collection is to run an unboxing campaign with your creators. Simply send out a beautifully packaged box of your Valentine's products and ask your creators to film a video of them unboxing and testing out the products!
Run a giveaway competition
A giveaway competition can help boost brand awareness and online engagement. Interflora, a well-known online florist worked with influencers to promote their bouquets for Valentine's Day by running a giveaway competition and launching a hashtag campaign using #ShareSomethingReal. By working with lifestyle influencers, the brand increased its reach and ensured its brand was top-of-mind during Valentine's Day. Not to mention, that encouraging users to post on Instagram using #ShareSomethingReal generated a vibrant feed of user-generated content that could be repurposed by the brand.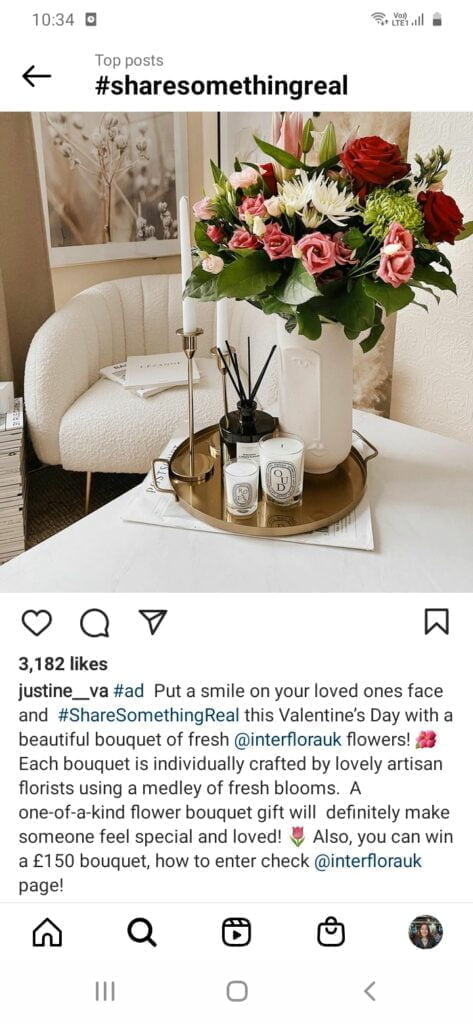 Create a Valentine's Day themed experience
Valentine's Day is also about offering experiences. Whether it's a fancy dinner out or a cozy night in, your brand can take center stage. For example, American Express, Uber Eats, and fried chicken chain Fuku teamed up to offer a special 'Rose Gold meal' complete with a gold-dusted burger and a candle! 
This just goes to show that whether you're a beauty brand, coffee chain, or credit card company, Valentine's Day is the perfect opportunity to launch a limited-time-only offer to capitalize on FOMO and boost brand awareness with a fun campaign. 
Have the correct campaign elements
Now that you have the perfect product, the next step is the correct influencer campaign elements to highlight your product features. As with planning any influencer campaign, you will need to consider:
Which social media platform? Each platform has its strengths in terms of audience demographics and content formats. Is your product highly visual with an ideal audience of Millennials? Choose Instagram. Is your brand trying to boost awareness and reach with a viral campaign? Try TikTok. 

What angle? As mentioned above, people celebrate Valentine's Day in many different ways. Is your product meant for couples? Or would it make an amazing self-love treat? Or should your customers give this product to their peers, parents, or pets? Make the angle very clear, and watch customers rush to your website and spend money in the name of love!

What is the delivery? The beauty of influencer marketing is that it offers endless content-type possibilities. You can have the quintessential product review, let influencers include your brand in their must-have gift guide, or DIY videos featuring your product, or invest in an influencer Valentine's Day skit. 
With the right platform, content, and delivery in place, all that remains is to find the right people to send out your message to the world.
Decide the type of campaign you want to run
Seasonal campaigns can take many forms. The overall goal of your campaign will determine the type of campaign you'll run. Whether you want to focus on selling a specific Valentine's Day product line or boost online engagement with a social media hashtag campaign, decide up-front so you can clearly communicate your campaign goals to your influencers right from the start. Still need help deciding? Check out this guide which will help you choose which type of Valentine's Day influencer campaign to run! 
Find the right influencer
The campaign elements outlined throughout this post will help you find the perfect influencers. Instead of looking for influencers that talk about Valentine's Day a lot, you should focus on finding creators in your industry niche. They are best suited to speaking authentically about your brand as they've built an audience who are interested in learning about your industry. This is a great opportunity to approach micro-influencers who are well-known in your industry. 
There you have it, a breakdown of why you should run a Valentine's Day influencer campaign and how you can go about it. Use the campaigns we've mentioned as inspiration to start planning your own!